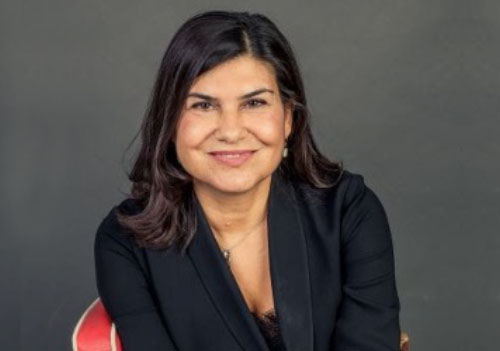 Teresa Azcona Alejandre
Spain Film Commission. Live Stream Speaker Powered by Stage Ten.
Vicepresident of Spain Film Commission, film commissioner of the city of Zaragoza, and independent board member of private equity funds.

Economist with more than 20 years of working in Private Equity and recently in film and broadcast media industries. In the past she has been general manager of a regional radio & broadcast network and managing partner & CEO of a private equity firm.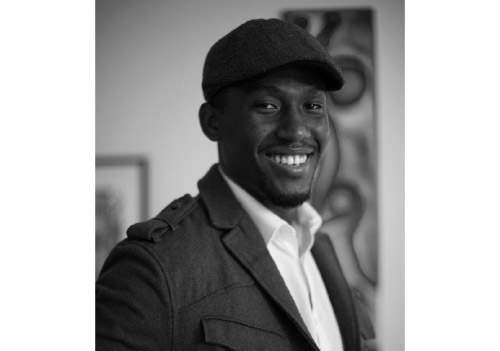 Dudley Alexis
Filmmaker. Live Stream Speaker Powered by Stage Ten.
An independent filmmaker and visual artist. Dudley Alexis is both a cultural anthropologist and historian who sees his world through unique multicultural eyes. His mission as a Creative is to mine the wealth of hidden details that provide meaning to the lives of those often written off by the mainstream, finding in their stories, real treasure.
His gift is in gaining the trust of others who then poignantly share their personal stories, often filled with tragedy and triumph. Alexis vividly portrays their drive to thrive and to live with dignity and equality in a world that would too often attempt to keep them marginalized. Born in Haiti, Alexis immigrated to the United States in his teens, attending high school and college in Miami where he began studying fine art. His body of work includes a vast number of short documentaries including stories about the First Nation Miccosukee Tribe of Florida, made while employed by Miccosukee Magazine. He went on to write, film, direct and edit his first full length documentary, 'Liberty in a Soup' completed in 2016.
'Liberty in a Soup' tells the historical significance of Soup Joumou, the national dish of Haiti, which commemorates the island nation's triumphant independence from France, making it the first independent Black Republic in the Western Hemisphere. His work on the Arthur McDuffie story began almost immediately after, but not at the exclusion of creating and exhibiting his fine art, and was most recently was selected and featured in the exhibition 'Kingdom of This World, Reimagined', curated by noted artist Edouard Duval Carrié , during Miami's 2019 Art Week as part of the prestigious Art Basel festivities.
His documentary "When Liberty Burns," is an incisive look at Miami's infamous 1980 race riots in Liberty City stemming from the fatal police beating of Arthur McDuffie. The film won the prestigious Knight Made in MIA Feature Film Award, the most anticipated prize of the 37th edition of Miami Dade College's acclaimed Miami Film Festival.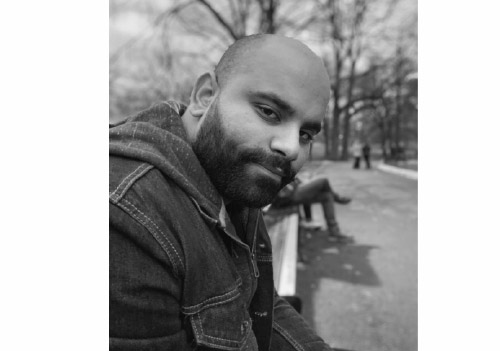 Ronald Baez
Immersive Media Producer, Programming Captain for Slamdance Miami. Live Stream Speaker Powered by Stage Ten.
Ronald Baez is an award-winning Afro-Latinx filmmaker and immersive media artist from Miami, FL. In addition to screening/exhibiting at film festivals worldwide, Baez's work has been exhibited at museums and arts institutions including the Massachusetts Institute of Technology (MIT), the Adrienne Arscht Center, NAB Show (Las Vegas), the New World Symphony (Miami Beach), and the Norton Museum of Art.
His work as a filmmaker and programmer has seen him collaborate with organizations the Slamdance Film Festival, National Geographic, the Knight Foundation, and the University of Florida. In addition to his work as an artist, Baez is a founding member of the White Elephant Group, a Miami-based filmmaking collective, and also serves as the Artistic Director of ASFI, a nonprofit arts organization bringing film and media arts programs to underserved communities in South Florida.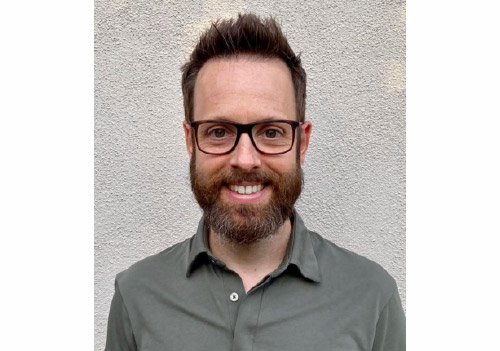 Ethan Banville
Writer and Producer. Live Stream Speaker Powered by Stage Ten.
Ethan is a writer-producer and showrunner with over fifteen years of experience in television and film, in almost every genre and demographic. He has written and created action sports programming for FUEL TV, been staffed on shows like iCarly, Drake & Josh and My Babysitter's A Vampire.

He has worked extensively in 11-minute animation on shows like Corn & Peg and Johnny Test (for which he was nominated for a WGC screenwriting award). He has been a producer and showrunner on shows like Max & Shred, Terrific Trucks and currently serves as Executive Producer/Head Writer/Showrunner on an unannounced Netflix animated series which he co-created.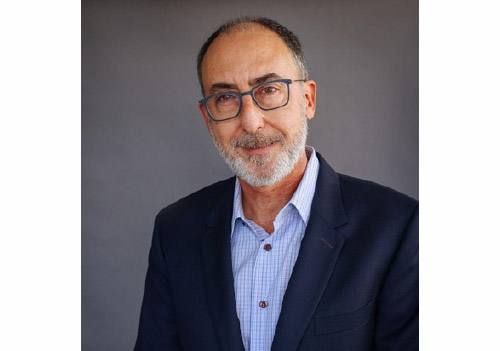 Craig Bernstein
Agent/ Head of Physical Production, A3 Artists Agency. Live Stream Speaker Powered by Stage Ten.
Craig Bernstein currently works for A3 Artists Agency where he serves as Head of Physical Production, a division he formed when he joined the agency in November 2020. Bernstein's expertise and leadership has since allowed the agency to expand its capabilities to represent the TV and film industry's production artists, including cinematographers, production designers, editors, costume designers, line producers, visual effects artists, and other production professionals.
Prior to joining A3 Artists Agency, Bernstein was a senior agent at UTA in its motion picture production department where he represented clients behind the camera over the course of five years. After initially kicking off his career on movie sets working directly for several of the most-respected producers in the industry, Bernstein spent 20 years at ICM Partners where he worked his way up from assistant to senior agent. Born and raised in Chicago but now based in Los Angeles, Bernstein received a B.A. in Television, Radio and Film from the S.I. Newhouse School of Public Communications at Syracuse University.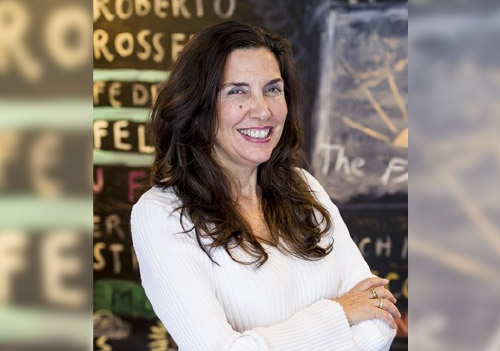 Patricia Motilla Bonías
Partner at Andersen independent tax and legal firm. Live Stream Speaker Powered by Stage Ten.
Patricia Motilla Bonías; Partner at Andersen and Head of Culture, Sports and Entertainment. She is also a European leader of Andersen's Media team.
Patricia Motilla has a degree in Law; A Masters in Business Legal Advice from IE, a Masters in Tax Advice from CEF, a Masters from the course on taxation of financial operations organized by the Madrid Stock Exchange. She is also a regular speaker at specialised conferences in Audiovisual.
At the same time, Patricia is a lecturer of master classes of Media's Master at the most prestigious Spanish Universities.
Patricia is highly specialized in advising companies in the audiovisual sectors; cinema, theater and live shows. She is involved with projects from the production and financing phase until its completion.
Her financial background has allowed her to specialize in structuring financial products with tax profitability based on underlying assets such as Audiovisual Works and Performing Arts.
In addition, she has extensive experience in financing and taxing audiovisual projects, both national and international, and with foreign platforms, both in fiction and animation.  
She has been a member of the Spain India Foundation Board which has allowed her to have a wide knowledge of the audiovisual production in Bollywood.Previously Patricia worked at KPMG, PwC and Cuatrecasas.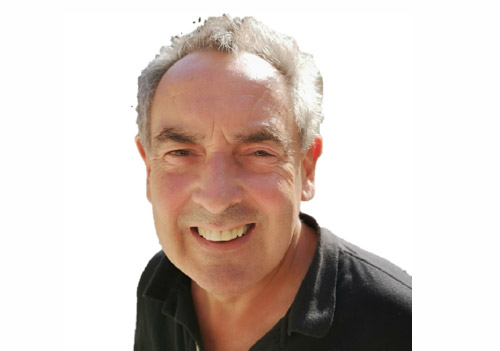 Paul Brett
Flying Tiger Entertainment. Live Stream Speaker Powered by Stage Ten.
Paul has worked within film and television for the past 35 years.
He worked for Video Arts, the world's first video training company; Video Collection, the world's first sell-through video label; and TEN the Movie Channel, the UK's first pay television service. He then worked as Director of Marketing and Publicity at CIC, a joint venture between Paramount and Universal, Director of Marketing and Publicity at Pathe, and Senior Vice President, Marketing for Miramax International in London.
Paul then moved to The British Film Institute (BFI) as Head of Cinema Services, where he developed and Implemented the UK exhibition and distribution strategy, resulting in the UK becoming the leading territory for transforming from celluloid to digital cinema ahead of the USA and China. Paul travelled the world representing the BFI in making cultural cinemas more commercial and commercial cinemas more cultural at festivals and conferences including China, India, Australia, the Middle East, Africa and the USA, as well as Cannes, Berlin and other European festivals, film markets and events.
Paul then co-founded Prescience in 2004, where he financed more than 50 film and television titles, including Oscar-winning The King's Speech (2012), the highest grossing independent film of 2014 Chef, and BBC 2's highest rated drama of 2016 Wolf Hall. Across 15 years, Prescience was involved in the creation and management of 64 Funds, raising over £500 million for film and television projects using a variety of government tax incentives and vehicles with the mandate of financing independent film and television content projects.
Paul has been a lecturer at many universities and Film Schools, including, Cambridge University, the National Film and Television School (NFTS), Nottingham University, European Film College Denmark, Media Business School in Ronda Spain, and Whistling Woods International Film School Mumbai. Paul was Chairman of the Board of Connections London Media Centre, an Academy for teaching Media Studies. For many years, Paul was on the board of All Industry Marketing (AIM), which works closely with the Cinema Exhibition Association (CEA) and Film Distributors Association (FDA) chaired by Lord Putnam. Paul is a member of British Academy of Film and Television Arts (BAFTA) and the European Film Academy and works closely with Academy of Motion Picture Arts and Sciences (AMPAS) in its London base. Paul currently works closely with Elliott Grove of Raindance Film Festival, which has a year-round film Academy in London and Beijing. Through its Joint Venture with AI Man in China, Flying Tiger Entertainment has a close relationship with University of Peking, who is a data partner. Paul was an active patron of the National Film and Television School for 15 years.
Throughout his career, Paul has been travelling the world, developing relationships with top-level government, key media partners, major Studio chiefs, streaming platforms, distribution partners, sales agents, and cinemas.
Paul is now a Founder and Director of Flying Tiger Entertainment, an international entertainment company that brokers and participates in studio projects, entertainment content, and entertainment technology and products with global partners around the world.
Paul is now a Founder of The Studio Group, where he is Head of Business Development for development of high-end purpose-built studios in 6 locations across the world. Paul works closely with government Film Commissioning bodies to market tax incentive programmes along with the studios.
Paul is a Director and Board Member in the development of two Funds, one a social conscious media fund, and one investing in music-based content. These are part of Flying Tiger's mandate to provide assistance to companies and individuals looking to finance development, equity, GAP, tax credits, and bridge across multiple film, television, streaming and media technology opportunities.
Paul is an Executive Producer on a number of film and streaming projects in development and pre-production. Flying Tiger acquires, develops, produces, exploits and finances international Intellectual Property (IP) as film, television, streaming, VR, AR, and games to international territories.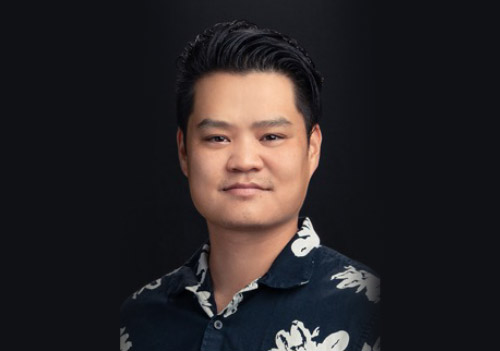 Jason Chen
Bron Studios. Live Stream Speaker Powered by Stage Ten.
Jason Chen is a 15-year industry veteran who began in the visual effects industry on Avatar working for Weta Digital. A virtual production expert, Jason has supported technical/VFX integrations for such legendary cre- atives as Jim Cameron, Peter Jackson, Steven Spielberg, JJ Abrams, and Marvel Studios. Projects have included: Jojo Rabbit, Real Steel, Star Wars: Episode VII, Bumblebee, and Thor: Ragnorak.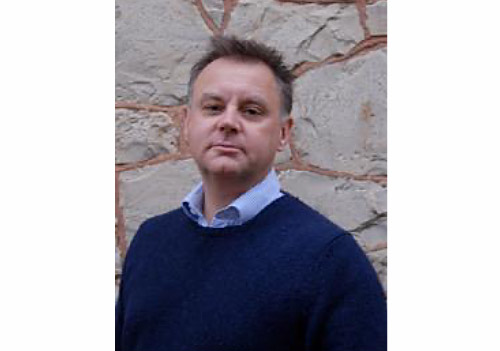 Andrew J. Curtis
Executive Producer, Entertainment Lawyer, UK. Live Stream Speaker Powered by Stage Ten.
Originally in finance, Andrew worked in the City for several companies, notably Hambros Bank, Mitsubishi Finance International and UBS Phillips & Drew which he founded in 2000. Andrew has extensive experience in all areas of independent film from micro budget productions (£25,000) to large budget features ($25m) acting for clients from initial rights acquisitions of books and screenplays, on development and production financing, through all aspects of production (documentation and physical) culminating in distribution, exploitation and third party revenue collection. Andrew is well versed in all aspects of rights clearance including documentary archive and music. Andrew has negotiated with major Hollywood studios, national and international broadcasters, banks, financiers, gap funders, private investors and investment funds, distributors, record companies, publishing companies (music and books), exhibitors (including IMAX) collection agents and completion guarantors.
In addition to working for clients through Drew & Co, Andrew has developed and produced feature films on his own as Polite Storm and with partners through Mythic International Entertainment. Andrew produced Mythic's first feature, Ironclad, a $25m medieval action adventure starring Paul Giamatti, James Purefoy, Kate Mara, Brian Cox, Derek Jacobi, Charles Dance and Jason Flemyng. The Ecstasy of Wilko Johnson, which was directed by the iconic Julien Temple and premiered at SXSW to critical acclaim. Andrew also produced the Julien Temple film Ibiza: The Silent Movie. Andrew is a board member and shareholder of Chicken House Entertainment Limited, the rights exploitation arm of Chicken House, the acclaimed children's publisher founded by Barry Cunningham OBE, the man who discovered JK Rowling.
Andrew has first hand experience of fund raising, budgeting, cash flows, production and post-production schedules, production, post-production, delivery requirements, cost reporting and delivery to completion guarantors, independent distributors and studios. Such experience enables Andrew to offer both legal and business affairs advice to his clients with both practical and commercial benefits. From the beginning of his career, Andrew has been directly involved in training and nurturing talent, as a founder member of the New Producers Alliance, and lecturing for various organisations including EAVE, Film Club and the NFTS. An active member of BAFTA since 1995, Andrew currently sits on the Film Committee, the Finance and Audit Committee, the British Short Film and Outstanding British Film Juries.
He has both chaired and sat on several special BAFTA committees and was a member of BAFTA Council between 2006 and 2010. Andrew has worked with other charities and educational organisations, including RS Health Limited, a London based AIDS/HIV charity.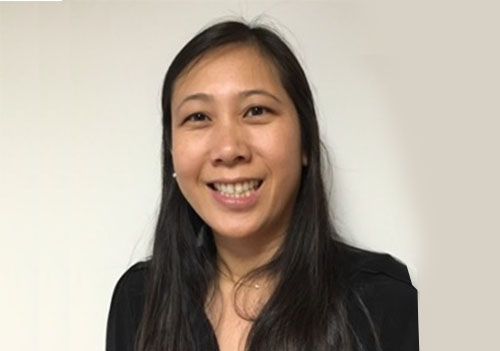 Gloria Fan
Disney Touchstone TV. Live Stream Speaker Powered by Stage Ten.
Gloria Fan has been named head of Current Series for Disney Branded Television. In this role, she oversees the original series for both Disney Channel, which helms shows like SECRETS OF SULPHUR SPRINGS and RAVEN'S HOME as well as the upcoming series ULTRAVIOLET & BLACK SCORPION, and Disney+, which hosts HIGH SCHOOL MUSICAL: THE MUSICAL: THE SERIES as well as the highly anticipated series NATIONAL TREASURE, PERCY JACKSON, and prequel to BEAUTY & THE BEAST. Her team includes Eric Bjorkland, Kristina Smith, Jacqueline Younce, Amanda DiPiazza and Michael Moss.
Gloria Fan previously served as Vice President of Current Programming at 20th Television Studios. Her slate spanned across networks and streaming services including NatGeo's GENIUS anthology and THE HOT ZONE, FX's MAYANS, NBC's upcoming series ORDINARY JOE, and Showtime's HOMELAND. In addition, she developed PROMISE NEVERLAND (based on the popular Japanese manga/anime) with Rodney Rothman, Meghan Malloy (INTO THE SPIDERVERSE) and Nicki Paluga at Amazon Studios, AZNBBYGRL with Natalie Chaidez and Dinh Thai at Freeform (series about the Vietnamese community in Orange County's Little Saigon), HOUSE OF BROKEN ANGELS with Debra Moore Munoz and Elgin James at hulu (based on the acclaimed novel about a Mexican American family in East Los Angeles) and an adaptation of ESPN'S 30for30 documentary BLACKFEET BOXING with Gina & Reggie Bythewood and Mitgizi Pensoneau (set on the Native American reservation in Blackfeet, Montana).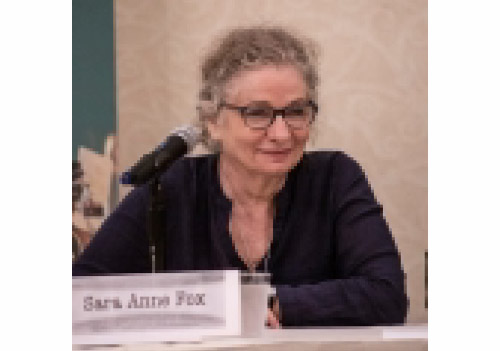 Sara Anne Fox
Former Development Executive & Major Hollywood Producer. Live Stream Speaker Powered by Stage Ten.
A former development executive with a major Hollywood producer, Sara Anne Fox played a vital role in the conception and development of over 25 screenplays, three published novels and three produced films, My Favorite Year, Nosferatu, and Quest for Fire. For over 20 years, she has worked as a passionate advocate for the material, using her skills in working with writers to strengthen character development, clarify motivation and improve story structure and plot.
Sara Anne Fox's extensive experience includes work with screenwriters and authors of fiction and non-fiction books and manuscripts. Her strong empathetic and intuitive gifts, combined with her editorial talents, provide clients a comfortable creative atmosphere in which to realize their artistic goals and visions. In addition, she conducts workshops and appears on panels on story and screenwriting at Southern California writers' conferences and production houses.
For six years Sara Anne Fox was also a "professional expert" in story and screenwriting under a (now expired) grant in the IDEAS program out of L.A. Valley College. She guest taught and lectured, ran workshops for screenwriting students, sat on advisory boards, participated in panel discussions, judged student pitches and presentations, and traveled to other community colleges and local high schools to broaden students' knowledge of the many opportunities in the fields of digital media and entertainment. During that time she also facilitated a bi-weekly screenwriting critique group under the aegis of The Greater Los Angeles Writers Society.
A native of Massachusetts, Sara Anne Fox is a graduate of Brandeis University. Known to her friends as "Quiz Show Queen", she is a winner of five television game shows, including stints on the two versions of "Jeopardy". She came to southern California via New York City and currently resides in the Silver Lake area of Los Angeles.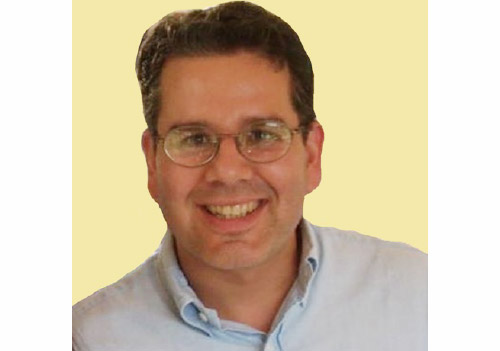 Joe Garcia
Writer, Producer, New Voyage Productions. Live Stream Speaker Powered by Stage Ten.
Who am I?
Comic, producer, writer, recovering blogger, gateway Hispanic, husband, dad, and insomniac to the stars.

Comedian, Producer, and (while we're at it) Writer
Prior to focusing exclusively on television and film writing, I'd been a regular on the Miami comedy scene (in both Spanish and English) where I've been a host and featured comic at Saladrigas Gallery, John Martin's, The (Miami) Biltmore, and a special guest at the Cibo's Back Room. I've MCed and performed on multiple independent showcases and mics throughout Florida, Latin America, and Spain. Because they flew me there.

I've been featured on variety showcases such as It'll Be Fun, They Said. I've been a regular panelist on multiple Writer panels at the Miami Media & Film Market; on the independent comedy storytelling showcase Se Habla Inglés, and have also featured in sketch comedies such as Miami Defense League and The Cuban News Agency. I am also a frequent guest on Screen Heat Miami podcast.

Simultaneously escaping the dreaded "honey do list" and building up an arsenal during this pandemic, I have created/written multiple pilots (Call Me Al -- one of five winners of the FilmLondon Pitch Competition -- Triangulated, Lost Keys, and Wings of Denial just to mention a few) and features, including some (All Access, The Poacher) which are intentionally not funny. Because I have a black belt in playing nice with others, I've also co-created/co-written several more (For example, The Republic of Texas and The Woods, with Karen Hall, and Dad Overboard with Miriam Trogdon). There are also a couple more you'd love, but I can't talk about yet.

I'm a member of MENSA, although I probably owe some back dues. Finally, I am a certified, weapons-grade 17th Level Ninja Master at research.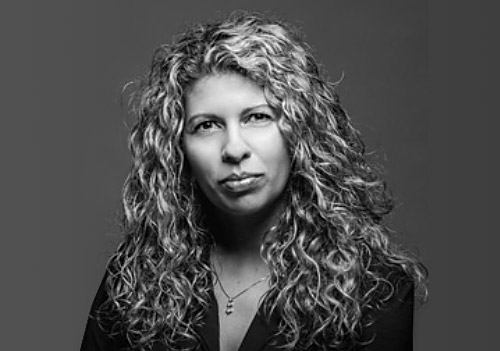 Brenda Gilbert
President and Co- Founder of BRON. Live Stream Speaker Powered by Stage Ten.
Brenda Gilbert is the President of BRON Media Corp, a company she co-founded and leads with her husband, Aaron L. Gilbert.  BRON Media Corp. is the parent company to operating units BRON Studios, BRON Releasing, BRON Digital, and BRON Ventures (holds an interest in a portfolio of 10 content companies). The BRON group of companies are industry leaders in production, finance and the sales and marketing of film, series television and animation. 

  Brenda has a special focus on BRON's non-scripted arm BRON Life and is currently an Executive Producer on several projects. Over her 20+ years in the media space, Brenda has produced, or executive produced more than two-dozen projects, including the animated film The Willoughbys, which premiered on Netflix in 2020.

     Founded in 2010, BRON has been behind more than 100 productions and is proud to have been part of 32 Academy Award nominations and 6 Academy Award wins for the films Fences, Joker, Bombshell, Roman J. Israel Esq., and Judas and The Black Messiah.

  In addition to her role on BRON's Board of Directors, Brenda sits on the board of Film Independent, she was the track chair for mentoring initiatives with Woman in Animation, is an Advisor to the Vancouver Film School and La Salle College, plus volunteers time with Vancouver Community College.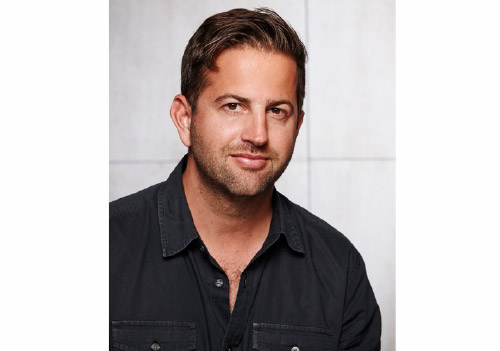 Carlos Gutierrez
Director. Live Stream Speaker Powered by Stage Ten.
Carlos V. Gutierrez is a film and television director whose work has won numerous awards, including the prestigious Emmy Award, and has been featured on HBO and Showtime. In the commercial world, Carlos is a highly sought after director who works on national campaigns for Turbo Tax, Princess Cruises, Exxon / Mobil, Chevy and numerous others. His commercial work for clients includes a Super Bowl commercial and PSA's that have won international recognition. Born and raised in Miami, Carlos V. Gutierrez did his undergraduate studies at Tufts University, where his honors thesis project, a documentary entitled JOURNEY INTO EXILE, garnered numerous awards in the festival circuits, including the NY Independent Film Festival and the World Fest Houston.
After Tufts, Carlos was awarded a Graduate Fellowship to New York University's prestigious Master's Film Program. During his time at NYU, he won the DGA Student Film Awards as Best Latino Filmmaker for his short film SLEIGHT OF HAND, which was an official selection at the Palm Springs Film Festival and won several awards at the First Run Film Festival in New York City. He was also awarded the Grand Prize in the HBO Latino Film Festival Short Film Contest that resulted in his HBO short, LECHON, which was an official selection at the Slamdance Film Festival. Both LECHON and SLEIGHT OF HAND were purchased and aired by the Sí TV network. SLEIGHT OF HAND was also sold nationally in the U.S. with the Sony Playstation (PSP) in a short film compilation titled: ShortsPlay. While still a student at NYU, Carlos' commercial, TYPECASTING was awarded an Emmy for Best PSA.
Carlos' NYU thesis film, WET FOOT/DRY FOOT, was nominated for the Student Academy Awards by the AMPTP, and was also selected as winner of the Showtime Network's Latino Filmmakers Showcase. Carlos' follow-up film ESCONDIDO was produced by Showtime, premiered on the Showtime Networks. His feature screenplay BLACK & BLUE, was named one of three finalists in the FADE IN Awards for Best Feature Screenplay. Carlos' screenplay SELF STORAGE was runner-up in the BREAKING WALLS Screenplay Contest. His recent short films include VINO TINTO, which won the In Focus Award at the Miami International Film Festival, and MIAMI BEACH, a promotional film for Bacardi & SLS Hotels.
Carlos' feature film thriller LOCKED IN (starring Mena Suvari & Jeff Fahey) will be released theatrically. He is set to film his next thriller OPEN HOUSE, which he wrote & directed, in 2021.
In addition, Mr. Gutierrez is also a published poet having twice received the Editor's Choice Award from The International Library of Poetry.
He is represented by attorney Jill Smith of Kleinberge, Lange, Cuddy & Carlo.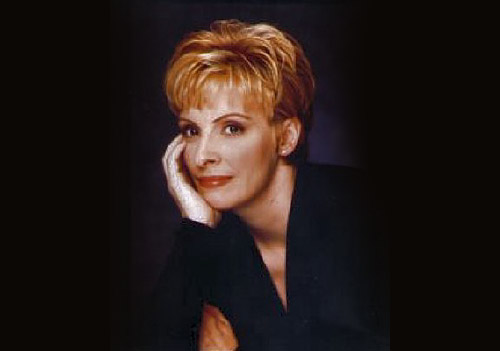 Karen Hall
Writer, Producer, New Voyage Productions . Live Stream Speaker Powered by Stage Ten.
Karen Hall graduated with a Bachelor's in English from the College of William & Mary with a concentration in playwriting. After impressing Alan Alda with her talent, she got her first job: a freelance assignment on "M*A*S*H." This led to her being brought on staff (as the first and only female writer) for "M*A*S*H," which the Writers Guild of America has ranked it as the fifth best-written TV series ever and which TV Guide has ranked it as the eighth greatest television show of all time.
She was also one of the writers of the final episode ("Goodbye, Farewell, and Amen") which to this day remains the most watched television show in American history, both in ratings and share. Among her many credits as a screenwriter, producer and showrunner are M*A*S*H, Hill Street Blues, Moonlighting, Northern Exposure, Quantum Leap, I'll Fly Away, Roseanne, Grace Under Fire, Judging Amy, The Glades, Brotherhood, and The Good Wife along with such TV movies as Toughlove, The Betty Ford Story and the mini-series The Women of Brewster Place.
She has received 6 Emmy nominations, 7 Writer's Guild of America Awards nominations and has won the Writer's Guild of America Award for her work on Hill Street Blues, as well as the Women in Film Luminas Award, the Humanitas Award, and is a juror for the Peabody Awards. She has taught screenwriting at Appalachian State University and the University of Georgia. She is currently teaching screenwriting in the MFA program at Regent University, and is writing a book for Ignatius Press called The Sound of Silence, which is a memoir of her friendship with renowned Jesuit biblical scholar Fr. Paul Mankowski, SJ. She has received 6 Emmy nominations, 7 Writer's Guild of America Awards nominations and has won the Writer's Guild of America Award for her work on Hill Street Blues, as well as the Women in Film Luminas Award, the Humanitas Award, and is a juror for the Peabody Awards. She has taught screenwriting at Appalachian State University and the University of Georgia. She is currently teaching screenwriting in the MFA program at Regent University, and is writing a book for Ignatius Press called The Sound of Silence, which is a memoir of her friendship with renowned Jesuit biblical scholar Fr. Paul Mankowski, SJ.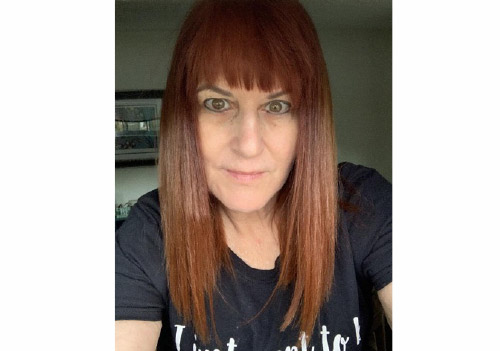 Sandy Lighterman
Film & Entertainment Commissioner, Miami-Dade County (FilMiami). Live Stream Speaker Powered by Stage Ten.
Sandy Lighterman is the Film and Entertainment Commissioner for Miami-Dade County (FilMiami) and current Chair of the MMFM Advisory Committee. She is also currently 1st Vice President of Film Florida. Under her purview is the County's Office of Film & Entertainment.

Ms. Lighterman is responsible for the growth and development of the Billion Dollar film, television, music, digital media, commercial advertising and still photography industry in Miami-Dade County. She oversees office staff in providing location and logistic assistance, government liaison, municipalities' liaison, production information and referral sources to the entertainment production industry. Ms. Lighterman is the Chief advocate for entertainment production for Miami-Dade County.

Ms. Lighterman serves as an advisor to the Miami Dade College School of Entertainment and Design Technology and is the Chair of their Advisory Board. Prior to FilMiami, Ms. Lighterman enjoyed a successful 25+ year career as a film and Television producer working on 200+ productions.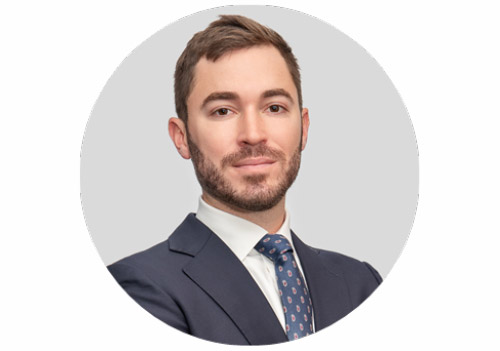 Miguel Lilly
Associate at Baker McKenzie. Live Stream Speaker Powered by Stage Ten.
Practice focus
Miguel´s focus is transactions related to the transfer of intellectual property assets in the creation and distribution of audiovisual content.

Professional Experience
Miguel joined the Intellectual Property, Information Technology & Communications Department (IP/ITC) of Baker McKenzie in Madrid in 2021. Miguel provides advice on a wide range of issues to international media and communications clients, including advising on all matters relating to international audiovisual productions and the distribution of content (series and films), management of corporate deals in media and entertainment, and assisting in contract negotiations with respect to development and production contracts, talent agreements, licensing, etc.
Miguel has represented major media conglomerates and studios as well as local production entities, AVMS providers, OTT broadcasters, and VOD platforms.
His prior experience includes working at international law firms in Tax and Sports & Entertainment departments.
Miguel is fluent in English and Spanish.

Education and admission
Pennsylvania State University (J.D.) (2014)
University of North Carolina at Chapel Hill (B.A.) (2010).
New York State Bar (United States) (2014).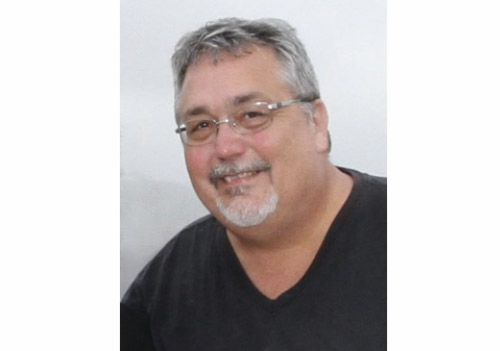 Dean Lyon
Creative Technologist. Live Stream Speaker Powered by Stage Ten.
Dean is a world-renowned visual effects creator and computer graphics innovator with 35+ years' experience in collaborating with cutting edge directors, motion picture studios, production companies, post-production facilities and technology developers throughout the world.
He is passionate about the creative use of technology to transform the art of visual storytelling, and is regarded as a futurist by colleagues within the industry.
Dean's career has included roles as CEO, Creative Director, VFX Supervisor, Producer, Inventor and Serial Entrepreneur, working in diverse areas as feature films, television, music videos, commercials, interactive TV, computer games, theme park attractions, stereoscopic 3D, VR/AR/MR, Holograms and Beyond!
He has contributed to hundreds of international television commercials and over 50 feature films including 'Armageddon', 'Independence Day', 'Air Force One' and the 'Lord of the Rings' trilogy.
Dean was a pioneer in developing computer graphics for film and television. He co-invented the 'Colorgraphics DP Max'- the first real-time paint and 2D/3D compositing system that delivered unsurpassed quality and capability to editors and artists.
In 2000, at the peak of his Hollywood career, Dean journeyed to New Zealand and led the startup of Oktobor, a world-class award-winning creative and talent-centric visual effects and animation company that gained global recognition servicing ad agencies, film production companies and studios.
His next start-up, "Studio of the Future" allowed Dean to define his next-generation approach for visual effects and computer graphics production.
He was recruited to define the future for da Vinci Systems, where he was instrumental in developing a 3D computer graphics finishing system utilizing supercomputing processing that made the completion of 'Avatar' and dozens of other 3D feature films possible.
Dean then launched an innovative Florida based company in 2012 - Splinter Studios. Splinter Studios has been involved in ongoing research and development to streamline visual effects-led content production through disruptive technological integration with the all-important creative process.
His latest projects have relied on his ability to creatively apply the latest technological approaches to virtual events and virtual worlds to assist industries that have been hindered by the global pandemic.
Dean has been an active member of both SMPTE and ACM/SIGGRAPH since 1984. He was elected to the Visual Effects Society in recognition of his VFX Supervisor roles on "Without a Paddle," "Spooked", "Bogeyman" and the "Lord of the Rings" trilogy.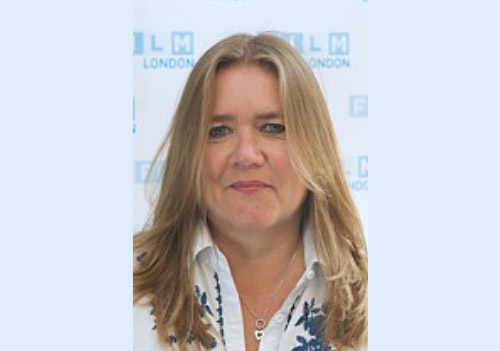 Helena Mackenzie
Head of Inward Investment & Business Development at Film London Live Stream Speaker Powered by Stage Ten.
Helena's film career has crossed many paths including domestic theatrical distribution, international sales and film production.

Helena is currently the Head of Inward Investment & Business Development at Film London. She runs a busy department which includes the delivery of key industry events such as the London Screenings an annual 4 day showcase of independent British films, the Film London Production Finance Market, helping producers to raise part of the finance for their feature film productions and UPstream a discovery event of new IP for adaptation to film & TV drama.

She originates in & outbound bespoke programmes to encourage and help facilitate international co-productions and collaborations with London based producers. She is responsible for promoting the capital as a world class filming destination and a creative hub for emerging and established talent and is currently working to deliver new film & TV studios to be built in London.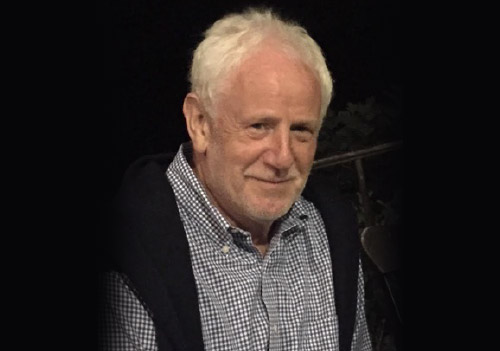 Stewart Mackinnon
Scottish film and television producer, founder and CEO of UK based Circle Pictures. Live Stream Speaker Powered by Stage Ten.
Creator and Independent Producer of numerous award winning movies and long form drama series including: The Man In The High Castle a 40 hour long Amazon series which has become the cornerstone of the streaming network's line-up, winner of two Primetime Emmy's and many other awards. Quartet Dustin Hoffman's directorial debut and Golden Globe nominee, starring Maggie Smith, The Invisible Woman Oscar nominated, starring and directed by Ralph Fiennes, the Emmy Award winning Peter and Wendy starring Stanley Tucci. The Miners winner of the Grierson Award, This Little Life BAFTA nominated and winner of the Dennis Potter, BANFF and RTS awards and Saboteurs the Prix Italia winning series.
Stewart studied at the Edinburgh College of Art and Royal College of Art in London and after graduating regularly contributed illustrations for The Times, Sunday Times, Oz, Nova, Time Out, , Spare Rib, Ambit and Management Today amongst many others. He also produced the artwork for the British TV movie The War Game and designs for the Royal Shakespeare Company. His work was featured in the Radical Illustrators magazine published by the Association of Illustrators in which co-editor George Snow singled out Mackinnon as "perhaps the greatest single influence on today's Radical Illustrators."
After being awarded a DAAD scholarship for his film Border Crossing he spent a year in Berlin before returning to the UK where he founded Trade Films which produced films and television such as The Miners' Campaign, Woodbine Place and Grierson Award winner, When the Dog Bites.
He was closely involved in devising the Workshop Declaration in partnership with Channel 4. The Workshops worked with their local communities, women's organisations and ethnic minority communities. So began a decade of experiment with progressive and aesthetically avant-garde documentaries and dramas screened on British television, which continued until 1990.
Stewart set up the Northern Film and Television Archive in the late 1990s and some years later co-founded the Northern Screen Commission with Sir Peter Carr, and Media Training Centre which provided courses for deaf students which was the first of its kind in the world.
In 2005 he founded Headline Pictures with the Head of BBC drama Mark Shivas and after delivering the fourth and final season of Man in the High Castle in 2020 founded Circle Pictures with US based Jere Sulivan with the aim of producing world class drama which explores the pressing issues of our times.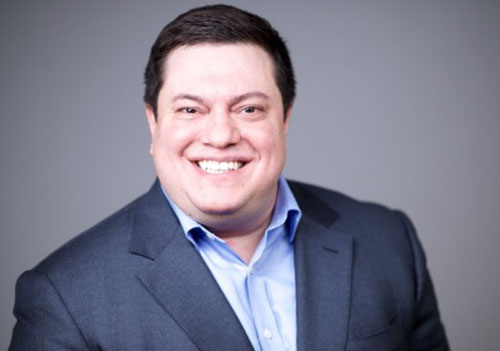 Francois Martin
Vertical Entertainment. Live Stream Speaker Powered by Stage Ten.
Francois Martin is currently a Business Development Associate at Vertical Entertainment, a global independent film distribution company. Vertical's impressive library includes titles such as LANSKY, CAPONE and Miami's own REEFA and CRITICAL THINKING.
From 2018-2020, he worked for Aviron Pictures as Executive Vice President, Media Strategy and Content Distribution. Aviron Pictures was an American distribution company involved with releases such as 47 METERS DOWN, SERENITY and THE STRANGERS: PREY AT NIGHT.
Prior to Aviron, Francois was a senior theatrical marketing and content sales executive at The Weinstein Company and Miramax Films. He led theatrical marketing strategy and awards media campaigns on WIND RIVER, LION, SOUTHPAW, WOMAN IN GOLD, INGLORIOUS BASTARDS and THE KING'S SPEECH.
Francois has also overseen media, integrated promotions and marketing operations on KILL BILL, CHICAGO, SPY KIDS, SCARY MOVIE, Lee Daniel's THE BUTLER, DJANGO UNCHAINED, PADDINGTON and SILVER LININGS PLAYBOOK.
At TWC he held an additional role in content sales, responsible for the monetization a 400 film library plus post-theatrical distribution for new titles by selling downstream windows to partners like Netflix, Amazon, Viacom, NBCUniversal Cable, Univision and Turner Broadcasting.
Francois recently worked as a Business Development Analyst at the Forest Road Company, which provides creative solutions to the challenges of the filmmaking process. Works they've been involved in include THE INFORMER distributed by Vertical Entertainment and Warner Bros.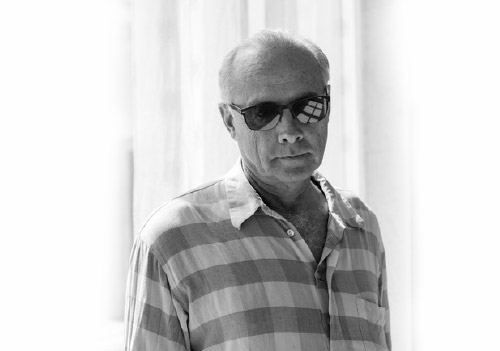 Tom Musca
Producer/ Writer. Live Stream Speaker Powered by Stage Ten.
Tom Musca first captured attention as the producer and co-writer of Stand and Deliver. The popular Warner Bros. film starred Edward James Olmos and earned Best Actor Golden Globe and Oscar nominations as well as six Independent Spirit Awards, including Best Picture and Best Screenplay. It is preserved in the National Film Registry of the U.S. Library of Congress.
In recent years Tom Musca has become one of Miami's most prolific film producers, writing and directing Chateau Vato which premiered on HBO in November '20, and won Best Actress for Elpidia Carrillo at the 2021 Barcelona Film Festival. Musca also produced Tim Sparks' Amaraica which collected laurels for Best U.S. feature at the 2020 NY Latino Film Festival and will premiere on HBO this fall. Previously, Musca's timely immigration drama, Make Love Great Again, directed by Aaron Agrasanchez, was licensed to HBO; and his newest project, Cognac & Croquetas, based on one of his short stories, is currently in pre-production, produced in association with MOVIEMEX.
Musca has written roles for a wide array of Hollywood acting talent, including John Cusack, Andy Garcia, James Gandolfini, Phillip Seymour Hoffman, Benicio del Toro, Raquel Welch, Sidney Poitier, Lou Diamond Phillips, Hector Elizondo, River Phoenix, CCH Pounder, Cliff Robertson, Michael Madsen and America Ferrera, among others.
Other produced screen credits include: Imagen Award winner Tortilla Soup; Gotta Kick It Up! for the Disney Channel; Hollywood Pictures' Money For Nothing; Columbia Pictures' Little Nikita; and Flight of Fancy for Showtime, and Race for HBO.
Tom Musca's debut comedic novel about TV writers, Formerly Cool, co-written with Jay Abramowitz, is assigned reading in college classrooms. Additionally, Musca was the Moseley Fellow for Creative Writing at Pomona College, a guest lecturer at the Sundance Institute, NYU, USC, AFI, and has conducted MPAA producing and screenwriting workshops on four continents. He currently serves as the head of the MFA screenwriting track at the University of Miami where he received the Robert and Christine Staub Faculty Excellence Award.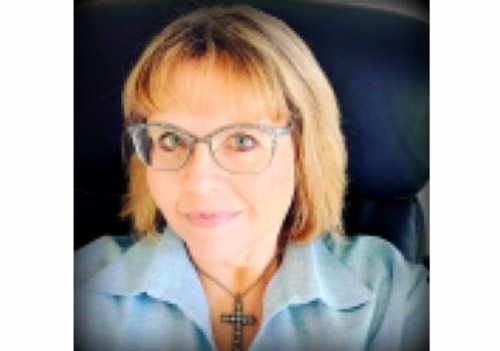 Kate O'Hare
Family Theatre Productions. Live Stream Speaker Powered by Stage Ten.
Based in Los Angeles, Kate O'Hare is a veteran entertainment journalist, Social Media Content Manager for Family Theater Productions and a rookie screenwriter.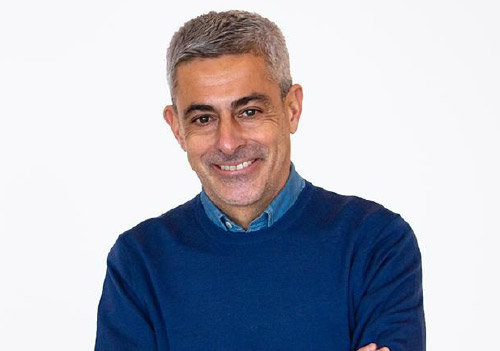 José Manuel González Pacheco
Managing Director at Sequoya Studios. Live Stream Speaker Powered by Stage Ten.
José Manuel González Pacheco is the Managing Director (COO) of Secuoya Studios, a leading producer and studio in Spanish content, with fiction, entertainment, documentary and film activities and formats, as well as an important division of production services for international producers interested in shooting series and movies in Spain.
Previously, José Manuel had a professional career closely linked to the business of production and distribution of audiovisual and digital content with experiences such as his seven years as Managing Director of Atresmedia Digital, the four years as Director of Strategy and Diversificación of Antena 3 Group and its 14 years as a strategic and business consultant for audiovisual companies from the firms Arthur Andersen and Deloitte.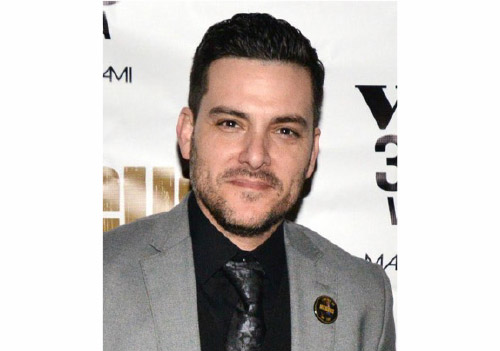 J. R. Poli
Producer, Director & Writer. Live Stream Speaker Powered by Stage Ten.
J.R. Poli is a Producer, Director and Writer. He has been involved with the film and television industry for over twenty years. He began his career working on hit films such as "Marley and Me", "Miami Vice" and "Out of Time".

J.R. recently won several film festival awards including Best Film, Best Directing and Best Screenplay for his feature film MARCUS,which derived from his award-winning short film of the same name. The film sets to be released in 2022. JR is currently in pre-production for his next feature film as well as a television series.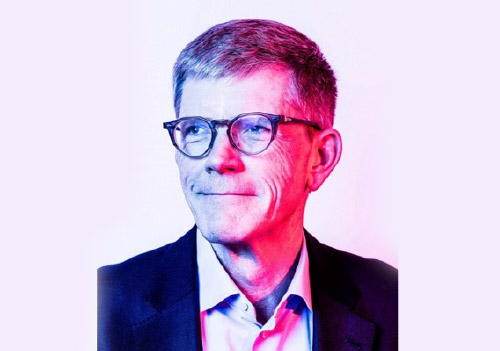 Jay Roewe
HBO. Live Stream Speaker Powered by Stage Ten.
Senior Vice President, Production Planning & Incentives HBO/HBO MAX/Warner Media/ATT Jay Roewe is Senior Vice President, Production Planning & Incentives at HBO/HBO MAX based in Culver City, CA. He helps manage the physical production planning of HBO and HBO MAX films, limited series, and scripted series filmed all over the world. He also manages the film & tv incentives both domestically and internationally for all productions produced by HBO and HBO MAX. Roewe joined HBO in 1994, originally serving as Vice President of Production for HBO Pictures. In 2000, he began overseeing the miniseries division as well until 2010 when he was promoted to Head of Physical Production at HBO for all Television scripted original productions. Roewe has been involved with programs ranging from Real Time with Bill Maher to Game Of Thrones. Jay is a 40-plus year veteran of film and television production, with experience ranging from news, documentaries, music videos, concerts, & commercials to television movies, mini-series, and theatrical releases. Roewe is a member of the DGA (Director's Guild of America), the PGA (Producer's Guild America), the ATAS (Academy of Television Arts and Sciences) and BAFTA (British Academy of Film and Television) As a graduate of Boston University where he studied Television Production & Business, Jay now sits on the Board of Overseers for the University as well as the Board of Advisors for the College of Communication. In 2019 Jay was given a Doctor of Letters Honorary Degree from Ulster University for his services to the Screen Industry in Northern Ireland for his work on Game of Thrones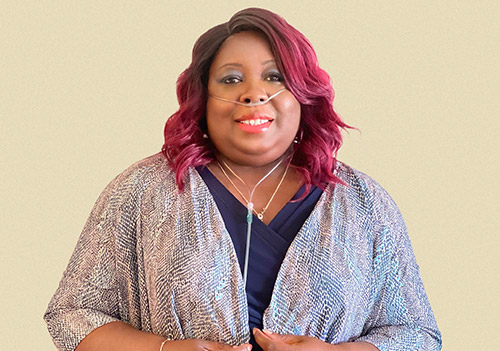 Juliet Romeo
Filmmaker & Founder SLAMDANCE Unstoppable. Live Stream Speaker Powered by Stage Ten.
Born in Trinidad, raised in Brooklyn, New York. Juliet Romeo is an award-winning filmmaker now living in South Florida. Diagnosed with Sickle Cell Disease as a newborn, her perseverance and passion could be seen early on. Lengthy hospital stays honed her skill and love of reading and writing stories. Juliet has written over a dozen short screenplays, documentaries, and series. She often uses her life experience as a Caribbean, women of color with a disability to create unique and authentic narratives and content that impact people's lives in positive ways.
She writes romance, comedy, drama, Sci-fi and thrillers that are women centered and empowering, focus on social issues and bring awareness to amplify diverse and differently abled voices while still entertaining. Juliet also strongly believes in the importance of setting the scene to tell a great story and she is recognized as an art director on films such as, I Before Thee, 1Love, and Today, Like Yesterday.
After many obstacles she faced due to her health she received her degree in broadcast journalism from City College. In 2016 the abnormal breakdown of her red blood cells started to affect her breathing and she became oxygen dependent. Around that same time, she lost her best friend to Sickle Cell and she decided to shift her career to film, something she has always dreamed of doing.
She picked up a camera and documented her personal journey. J.U.L.E.S was chosen for the debut season of PBS Film-Maker. It won the Doc Without Borders 2020 award and screened at the American Black Film Festival. She was one of thirteen filmmakers nominated by PBS and then selected for the Firelight Media Groundwork Lab 2019. She recently completed her second documentary for PBS "Art Of Warriors" highlighting the impact that Covid-19 has on the sickle cell community.
Noticing the need for more accessibility in mainstream film festivals, Juliet founded the UNSTOPPABLE Films program, promoting disability and diversity inclusion in film. The program made its debut for Slamdance Film Festival 2021 with record-breaking numbers. Companies like Hulu, Google, YouTube and ARRAY supported and took part in her mission to create opportunities for differently abled filmmakers in spite of their disability. UNSTOPPABLE Films is a blueprint program for all festivals going forward to include, showcase and celebrate the brilliant works and stories of the disabled community.
Juliet is currently one of eight fellows in the Blackmagic Collective All Access initiative as well as a recipient of the RespectAbility Summer Lab 2021.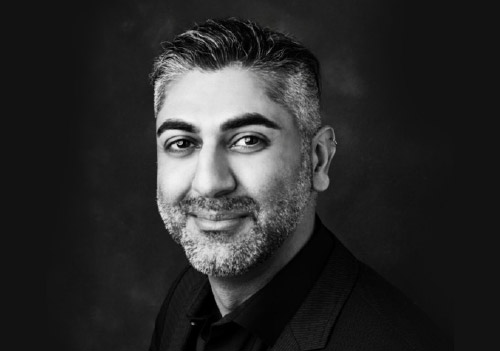 Haroon Saleem
President of Production, Day Zero Productions. Live Stream Speaker Powered by Stage Ten.
Haroon has been working in the entertainment industry for nearly 20 years, currently serving as the President of Production of Trevor Noah's Viacom-backed Day Zero Productions. From 2017 to 2019, Haroon served as Nicky Weinstock and Ben Stiller's EVP of Production and Development at Red Hour, having most recently produced the upcoming Friendsgiving for Endeavor Content, Dinner in America, and the raunchy digital hit, The Package for Netflix. Prior to this, Haroon was producing the adaptation of the New York Times bestseller, An Ember in the Ashes with acclaimed producer Mark Johnson for Paramount Pictures as well as executive producing a film based on acclaimed journalist Mike Kim's excursion into North Korea that will star Daniel Dae Kim.
From 2010 to 2014 as the Executive Vice President of Production and Development at Das Films, a development finance company that specializes in adapting literary properties for the feature film & television market. He EP'd November Man, starring Pierce Brosnan, Olga Kurylenko and Luke Bracey, as well as the critical darling Into the Forest, with Ellen Page and Evan Rachel Wood starring.
In 2010, Haroon produced the pre-show for the groundbreaking Stand Up To Cancer (SU2C) telecast. The telecast, which was viewed by north of 18 million people, raised millions of dollars for innovative cancer research. Prior to this, Haroon served as an executive at Walden Media (The Chronicles of Narnia, Ray, Journey to the Center of the Earth 3D), where he led development and production of several features including Prince Caspian, Voyage of the Dawn Treader (the 2nd and 3rd installments of The Chronicles of Narnia series), The Tooth Fairy starring Dwayne Johnson and Chasing Mavericks, starring Gerard Butler. Before Walden, Haroon worked with Will Smith and James Lassiter as a Creative Executive at Overbrook Entertainment, helping to develop such hits as The Pursuit if Happyness, ATL, Hitch, I Am Legend and Hancock.
Haroon's philanthropic work tends to skew political in nature. Preceding the famed 2004 DNC speech, he was fortunate to meet Senator Obama while coordinating a very large fundraiser for him. The Los Angeles-based host committee included James Lassiter, Will Smith, Ari Emmanuel, and Michael Lynton, and was attended by dozens of luminaries. In late 2006 he helped form and lead "The 008," a group that mobilized young Hollywood around then Senator Obama's presidential run. Haroon later became co-head of the LA-based and campaign-backed Generation Obama, which made headlines by spearheading the dissemination of the iconic Shepherd Fairy "Hope" Poster. The group eventually helped to raise over 1.6 million dollars for the Obama campaign and organized the official Election Night party with the California DNC in Los Angeles. Planned for 6000 attendees, the event was flooded by over 17,000 people—a resounding success.
In the spring of 2010, Haroon and his colleagues rebranded the group as "Generation for Change." They hosted a low dollar fundraiser for former Attorney Jerry Brown at the Drai's nightclub at the W Hotel Hollywood and raised in excess of 40K for his gubernatorial bid. Generation for Change also hosted a young Hollywood fundraiser for Senator Barbara Boxer in July of 2010 and organized events for Eric Garcetti, as well as The Public Interest Network and Environment America, helping to expose them to the entertainment and arts community of Los Angeles.
In 2012, Haroon created a small non-profit called "I VOTE," which used multi platform campaigns to spread cultural creation via social media and funnel the youth toward the voting booths. The youth-issue viral campaigns for the 2012 election cycle engaged nearly 900k online users and reached over 21 million individuals.
Haroon was born on the Mediterranean coast of Benghazi, Libya. His family migrated to the United States where he was raised in small town in the high desert of Southern California. He is a graduate of the University of California, Los Angeles.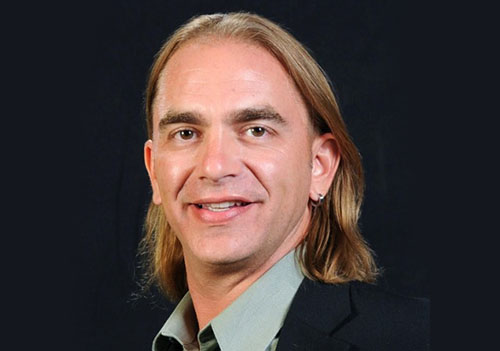 Andy Schefter
Sentient Pictures International. Live Stream Speaker Powered by Stage Ten.
Andy Schefter has been working in film production as a Producer, Line Producer, Production Manager and Assistant Director for twenty-five years. Andy's work includes numerous commercials, music videos, motion pictures and television. Andy is also the former Head of Production for Social Capital Films.
Andy's past motion picture and television work include Bully, Empire, Vendetta, Chapter Zero, The Last Marshal, Landfall, Suicide Blonde, Finding Joy and Plastic as well as a number of others.
Some of the musical artists Andy has worked with in the past include Lenny Kravitz, Jennifer Lopez, R. Kelly, 50 Cent and G-Unit, Wyclef, Madonna and Pharrell, Trey Songz and Nicki Minaj, Gloria Estefan, Iggy Pop, Trick Daddy, T.I., Young Jeezy, Craig David, Akon, Enrique Iglesias.
Andy has done well over a hundred commercials for a wide range of clients including Volkswagen, Infiniti, Nike, Converse, Disney, Time Warner, Sprint, Victoria's Secret, Macy's, Target, Sean John, Diesel, Pepsi, Gatorade, Malibu Rum, Kellogg's, Pringles, Baskin-Robinns, Kodak, Mattel, DeBeers, Chase Manhattan and many, many others.
Numerous independent filmmakers as well as Viacom and Sony Pictures have utilized the feature film development services Andy set up in 2000, MovieBudget, for their film's breakdowns, schedules, budgets and or business plans.
Andy served on the Executive Board of Film Florida and was a founding Board Member of the Florida Film Production Coalition. He is a founder and Co-Chair of Cinevisun and is on the Professional Advisory Committee for Miami International University of Art and Design. Andy previously served on the Board of Directors of the South Beach Film Festival for six years and was its director for three. Also, Andy teaches a graduate level Motion Picture Production Management class at the University of Miami. He has sat on panels for NYIFF, MIFF, MSFF, BIFF, NALIP, KU, IFP and FilmGate. Sometimes he sleeps.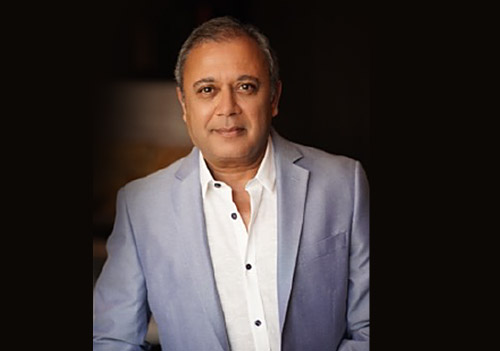 Prashant Shah
Film Producer. Live Stream Speaker Powered by Stage Ten.
Prashant Shah has attained more than 25 years of experience in the Media and Entertainment industry. He has worked as a producer on more than 35 blockbuster Bollywood and Hollywood movies and television shows. These have been filmed in locations such as the USA, Canada, the UK and India with budgets ranging from $3M to $100M.
Prashant is highly skilled in aggressive execution, resource marketing and budget management. He is experienced in leading large teams and is considered an expert talent in various fields including research, media, film, music and theater. He is also an expert in content formats within Bollywood, Hollywood, Chinese and Latin markets.
Prashant's own initiatives include the launch of Super Fight League, the first MMA league in India, which reached a viewership of over 230M. He was put in charge of advising the 8k Miles Media Group, focusing on delivering content to the South Asian Diaspora in North America.
One of Prashant's key focuses is developing content with the objective of building bridges between nations through media entertainment and sports technology.
He currently serves as Chief Content Officer for XcineX, a media technology startup based in Silicon Valley, San Francisco USA. He is the Chairman Emeritus of MMFM - The Miami Media Film Market, established in 2010. Prashant's studied computer science at St. Xavier's college India as well as Business Association in London, UK. He currently serves as Chief Content Officer for XcineX, a media technology startup based in Silicon Valley, San Francisco USA. He is the Chairman Emeritus of MMFM - The Miami Media Film Market, established in 2010. Prashant's studied computer science at St. Xavier's college India as well as Business Association in London, UK.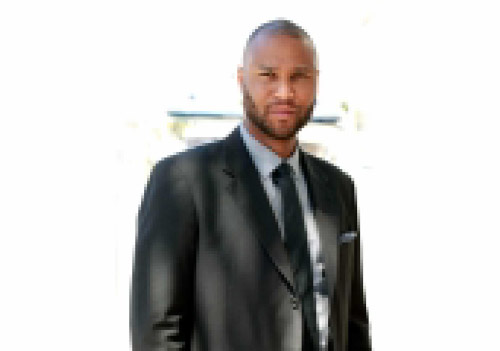 Kevin Sharpley
Producer. Live Stream Speaker Powered by Stage Ten.
Kevin Sharpley is the president and CEO of Kijik Multimedia Inc. a full-service multi-media company with specialties in integrated, branded and convergent media and development of in-house projects. His range of work includes film, television, documentary, animation, commercial, music video, augmented reality, virtual reality, gaming, web, multimedia, and video production.
He has produced and directed projects including the documentary "Sove Nou" narrated by Danny Glover featuring Wycleff Jean, "Download for Good" narrated by David Lynch, wrote, produced and directed the multi-platform project "The Beach Chronicles", which features Tommy Flanagan, Michael Chiklis and Daryl Hannah that debuted as an official selection of the Miami International Film Festival. In addition, the animated film "The Incredibly Short Life Of Peter Panties" has been accepted to many festivals including the Slamdance-Emergence Festival and has won six awards in its festival run. He is currently in post-production on a feature film he directed and co-produced "Deadly Night Out".
Kevin Sharpley is a Sundance Institute fellow after having his documentary "Purvis Young, Young Purvis" selected for the Sundance Miami story development workshop which is currently under development. Kevin Sharpley holds a bachelor's degree from the University of Miami with a dual major in motion pictures and psychology in addition to an Associates of Arts degree from Miami Dade College. He was inducted into the Miami Dade College Alumni Hall of Fame in 2014.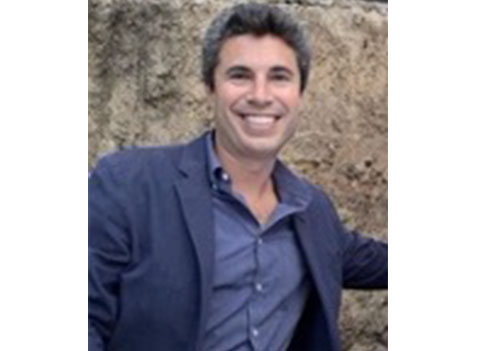 Matthew Stein
MES productions. Live Stream Speaker Powered by Stage Ten.
Matthew Stein is currently a producer under the moniker M.E.S. Productions, and has multiple film and television projects in development, including with Sony Pictures Entertainment, Live Nation, Warner Music Group, among others. Prior, Matt was the SVP, Scripted Film/TV Production at Live Nation Productions, the entertainment division of Live Nation, the world's largest live events company, where he oversaw a scripted team that developed and produced content in the burgeoning music/entertainment crossover space. The overall division has executive produced the Warner Bros phenomenon A Star is Born, as well documentaries Lady Gaga 5 Foot 2, Imagine Dragons Believer, and more.
Before Live Nation, Matt served as VP, at Sony Pictures Entertainment International Productions. This unique division developed English language television series, local language movies, and English language movies with heavy international appeal. He was brought it to help produce the Simon Pegg/Nick Frost feature Slaughterhouse Rulez.
Matt has also executive produced Amityville: The Awakening for Dimension Films/Blumhouse and served as an executive producer on Dimension thrillers Kristy and Piranha 3DD, as well as Image Entertainment's The Houses That October Built.
The first 12 years of Matt's career were spent working for Dimension Films, where he ascended through the ranks to run production as Executive Vice President of Production. He oversaw all phases of production, development, and casting for the division, and was Executive Producer on such varied films as Scream 4, Halloween, Halloween 2, Apollo 18, Hellride, Superhero Movie, and more. In total, Matt has been the executive in charge of production on over 35 films in his time, and also held the positions of Senior Vice President, Vice President, and started his career as an assistant to the co-Chairman.
Matt graduated from The University of Miami, where he majored in Film/Political Science with a minor in Business. He is originally from New Jersey, lived and worked in New York City for years, and currently resides in Los Angeles.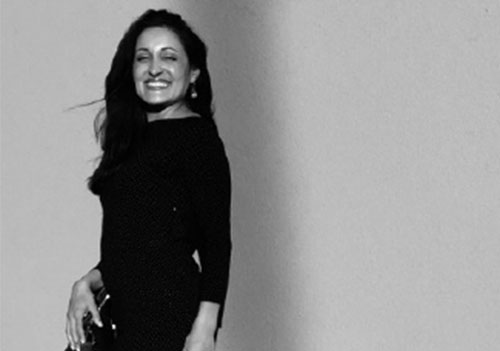 Renée Tab
Sentient Pictures International. Live Stream Speaker Powered by Stage Ten.
Renée Tab focuses heavily on representing international filmmakers with a strong push into emerging female voices. The list of past and present filmmakers the former ICM agent has worked with (as an agent and/or manager) include Pierre Morel (TAKEN), David Cronenberg (EASTERN PROMISES), Shekhar Kapur (ELIZABETH), Atom Egoyan (REMEMBER), Alejandro Monteverde (BELLA), Darren Aronofsky (BLACK SWAN), Catherine Hardwicke (TWILIGHT), William Friedkin (THE EXORCIST), Danny Boyle (SLUMDOG MILLIONAIRE), Jean-Marc Valle (DALLAS BUYERS CLUB), Amma Assante (BELLE), Yann Demange (71') and Baz Luhrman (MOULIN ROUGE).
Tab was also nominated for an Emmy for her work on the acclaimed FX limited series FEUD: BETTE AND JOAN, which her clients Michael Zam and Jaffe Cohen co-created and co-wrote with Ryan Murphy. They recently re-teamed to sell HIDE to Fox 21. She also recently executive produced the hit action thriller PEPPERMINT starring Jennifer Garner for STX and has collaborated with David Cronenberg on A DANGEROUS METHOD, A HISTORY OF VIOLENCE, EASTERN PROMISES, COSMOPOLIS and MAPS TO THE STARS.
Some of her upcoming titles include the remake of Alejandro Amenabar's THE OTHERS at Universal Studios, LOSING CLEMENTINE starring Shailene Woodley for eONE/Sierra, ALPHAS starring Sam Worthington, and an untitled French Untitled Redoine Faid action-thriller for Pierre Morel at Netflix.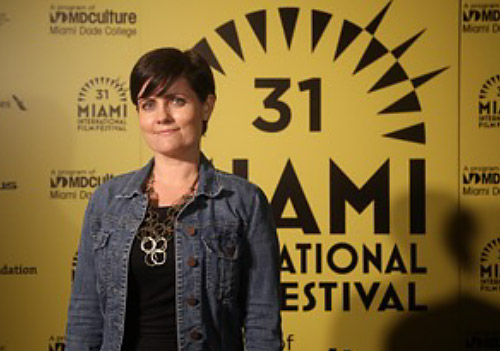 Shona Tuckman
Founder and CEO of Kreate Films. Live Stream Speaker Powered by Stage Ten.
As founder and CEO of Kreate Films, Shona Tuckman wrote and produced the production company's first feature, FINDING JOY, a romantic comedy-drama, released in theaters in 2013. She then produced FAT, a touching, gut-wrenching story of a man battling food addictions. The film premiered at the 2013 Toronto International Film Festival and is now in wide release on digital platforms. Her third film, WAR STORY (Catherine Keener, Ben Kingsley), a drama shot entirely in Sicily, premiered at the Sundance Film Festival in 2014, and was released by IFC Films. In 2020, DR. BIRD'S ADVICE FOR SAD POETS, starring Jason Isaacs, Lisa Edelstein, Tom Wilkinson, David Arquette, Lucas Jade Zumann and Taylor Russell was released worldwide on all digital platforms. Kreate Films' slate for 2021-2022 includes MAGGIE, a thriller, written and to be directed by Shona, starring Anna Gunn (Breaking Bad), and ADOPTION STORY, a comedy written by Shona, to be directed by Marianna Palka (Good Dick, Glow), about her personal experience with international adoption.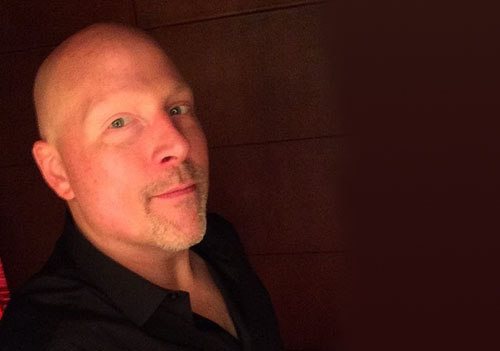 Chris Tuffin
Sentient Pictures International. Live Stream Speaker Powered by Stage Ten.
Born and raised in Long Beach, NY and a graduate of the University of Houston (where he also played football for the nationally ranked Houston Cougars). Chris began his career working freelance for ESPN and Fox's A CURRENT AFFAIR, the prior of which he led to a 1993 Sports Emmy, which in turn led him to develop his own talk show for HBO Downtown/ESPN2 and subsequently produce/host his own nationally syndicated golf series.
In 1997, Chris transitioned into film working under Peter and Bobby Farrelly on the Fox blockbuster THERE'S SOMETHING ABOUT MARY and then segued into producing on such indies as CHAPTER ZERO and the award-winning documentary OPEN MIC, featuring Dave Chappelle.
In 2001 he joined manager Rick Dorfman to build a production business around a comedy roster which included at the time Ed Helms, Greg Giraldo and Richard Jeni. The company had a deal at NBC where it produced THE GREG GIRALDO SHOW pilot with Conan O'Brien's Conaco. The company produced four network pilots and one series.
In 2003, Chris formed the horror shingle BloodWorks with former Houston teammate (and two time Denver Broncos Super Bowl winning linebacker) Glenn Cadrez and Jive/Zomba music executive Jonathan McHugh where they produced such genre titles as 2001 MANIACS (Lionsgate), HOOD OF HORROR (Xenon) and 2001 MANIACS: FIELD OF SCREAMS (Nu Image). During his tenure he also acquired the Jerry Lewis controlled feature film library.
In 2005, he became the head of the film finance and production company Social Capital where he financed and produced such films as TELL TALE (alongside Ridley and Tony Scott), THE COUNTESS starring Julie Delpy, Daniel Bruhl and William Hurt, DARK TIDE starring Halle Berry.
In 2012, Chris joined former ICM agent Renée Tab in forming the production and management company Sentient. On the feature film side, they have produced or executive such films as STX's PEPPERMINT starring Jennifer Garner (for their client Pierre Morel), David Cronenberg's MAPS TO THE STARS starring Julianne Moore (who won Cannes and garnered a Golden Globe nomination), LIVE starring Aaron Eckhart (from a screenplay their developed with their client Jeremy Drysdale), OVERDRIVE starring Scott Eastwood and Ana de Armas (from their client Antonio Negret) and the upcoming true crime drama SOUND OF FREEDOM starring Jim Caviezel, Bill Camp and Mira Sorvino (from their client Alejandro Monteverde).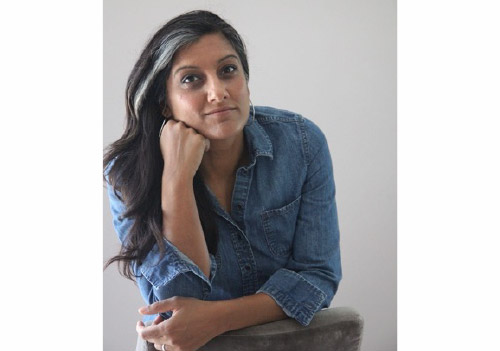 Rechna Varma
Writer/Producer. Live Stream Speaker Powered by Stage Ten.
After almost failing second grade because she talked too much, Rechna went on to hone her gift of gab by turning to filmmaking. As a sun seeking adult Rechna finally found a place where she fits in. Splitting her time between writing and producing and talking about writing and producing as a professor at the University of Miami. Rechna produced the award-winning films Margarita and Catch and Release, she was a 2020 recipient of the Banff-Netflix Diversity of Voices fellowship for her series Love Rules, now under option at Entertainment One. Her series was also shortlisted at Content London and won an honorable mention at the UFVA Conference. Her forthcoming arthouse feminist cannibal feature called Do Not Disturb is currently in post-production. As a writer she currently has two features in the works with Bunk 11 Pictures. Past battle scars come from: story and digital producing in lifestyle television – Party Mamas (Slice), The Unsellables (HGTV), Smart Women Survival Guide (W Network); development executive in scripted television - Bad Blood (Netflix), 19-2 (Bravo!), This Life (CBC); and production executive at the Canadian Film Center in Toronto. Rechna has an MBA from University of Toronto and a Global EMBA from the University of St. Gallen in Switzerland.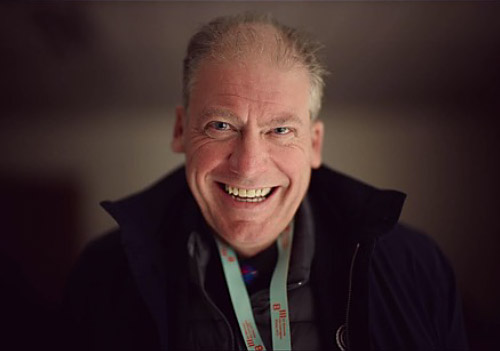 Adrian Wootton OBE
Chief Executive of Film London and the British Film Commission Live Stream Speaker Powered by Stage Ten.
Adrian Wootton OBE, is Chief Executive of Film London and the British Film Commission. Adrian is a Programme Advisor to the BFI London Film Festival, Venice Film Festival and Noir in Fest, Milan, and Founding Director of Shots in the Dark Festival, Nottingham.
In 2012 Adrian received an Honorary Doctorate in the Arts and was appointed Visiting Professor of Film & Media at Norwich University of the Arts. In 2014 Adrian received an Honorary Doctorate of Letters from the University of East Anglia and in 2017 was awarded an OBE for Services to Film.
Most recently, Adrian has led the BFC's work to develop the COVID-19 Production guidance for Film and High-end TV drama, as part of the BFI's wider COVID-19 Screen Sector Recovery Task Force.
In Partnership with: