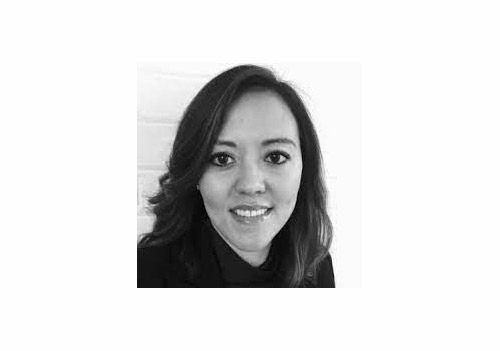 Debbie Crosscup
Managing Director and Executive Producer at Passion Animation Studios.
Debbie Crosscup, Managing Director and Executive Producer at Passion Animation Studios, has over fifteen years in the industry, winning a Latin Grammy with Carl Zitelmann along the way. As EP, Debbie has been at the forefront of some of the studio's most successful and award-winning campaigns from the very first appearances of Aleksandr the Meerkat, Harmonix "Rock Band", Chipotle's "A Love Story" to the blockbuster CG commercials for McDonalds, Erste Group and SK-II. Debbie has also worked on several amazing Gorillaz music videos and stunning technology led live events for Burberry in Beijing and Taipei.

Debbie is also instrumental in the studio's Long Form department working on original and service animated features with a growing slate of original, service and hybrid projects across series and features.  We are currently looking for interesting creative partners to work alongside us on our projects and to help find and develop new ones.  We have a longstanding interest in meeting and working with creative companies in Latin and South America.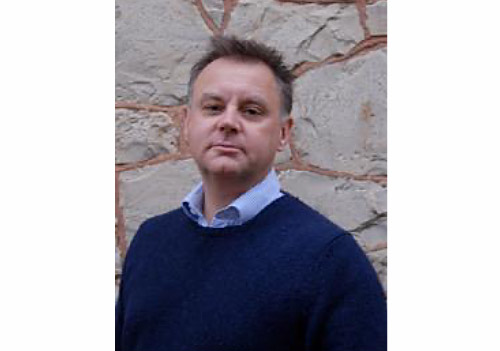 Andrew J. Curtis
Executive Producer, Entertainment Lawyer, UK
Andrew has negotiated with major Hollywood studios, national and international broadcasters, exhibitors (including IMAX) collection agents and completion guarantors. Andrew has developed and produced feature films on his own as Polite Storm and with partners through Mythic International Entertainment. Andrew produced Mythic's first feature, Ironclad which stared Paul Giamatti.

Andrew also produced the Julien Temple film Ibiza: The Silent Movie. Andrew is a board member and shareholder of Chicken House Entertainment Limited, the rights exploitation arm of Chicken House, the acclaimed children's publisher founded by Barry Cunningham OBE, the man who discovered JK Rowling.

From the beginning of his career, Andrew has been directly involved in training and nurturing talent, as a founder member of the New Producers Alliance, and lecturing for various organizations including EAVE, Film Club and the NFTS. An active member of BAFTA since 1995, Andrew currently sits on the Film Committee, the Finance and Audit Committee, the British Short Film and Outstanding British Film Juries. 

He has both chaired and sat on several special BAFTA committees and was a member of BAFTA Council between 2006 and 2010.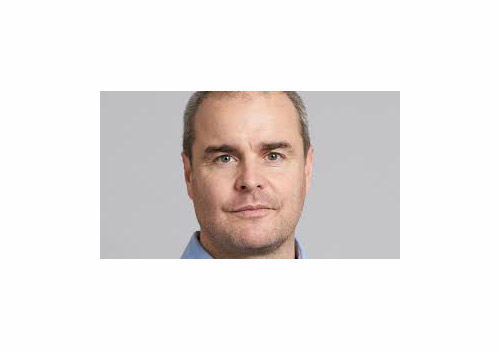 Robert Doherty
Vice President of production at Cake Productions
CAKE is a leading independent entertainment company specialising in the production, distribution, development, financing and brand development of kids' and family properties. CAKE Distribution Ltd distributes over 1600 half hours of animation and live-action content, working with renowned producers including Rovio Entertainment, Fresh TV, Channel X, Kickstart, and Ragdoll Productions on the worldwide roll out of their brands.

  CAKE Productions Ltd supports CAKE's development and production activities on shared and originated projects. With over 13 properties in development, productions include Angry Birds: Summer Madness for Netflix; Mama K's Team 4 with Triggerfish Animation for Netflix; Angelo Rules with TeamTO for France Télévisions, Canal+ and Super RTL, Space Chickens in Space with Anima Estudios for Disney EMEA; Pablo with Paper Owl for CBeebies and Mush-Mush & The Mushables with La Cabane and Thuristar currently premiering internationally on Boomerang.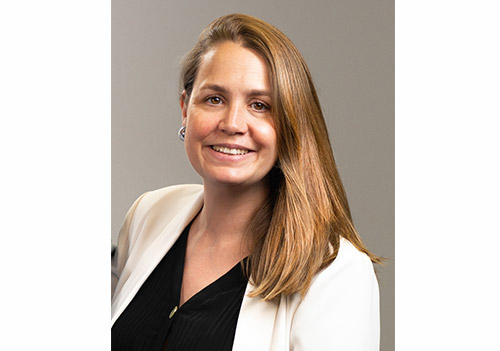 Sara Fernandez- Velasco
CEO of iZen Group and Managing Director at Zebra Producciones
Sara Fernández-Velasco is CEO of the iZen Group, managing as well iZen International, with offices in the United Kigdom. 

Her first experience in the production world was in Endemol France, and after some years working in banking and finance in London and a very interesting production experience in China, she joined her family-owned Zebra Producciones in 2011 to take care of Business Development and International. 

She has since then developed her profesional career in Zebra and iZen, having not only managed the company and its international expansion in the past 7 years, but also produced and overseen production of numerous renowned scripted and non-scripted titles, such as the series El Cid (Amazon Prime Video), Gala Inocente (TVE), and over 1000 episodes of daily series Centro Médico (TVE). 

She is currently also part of the executive production of the first reality show for Netflix in Spain called Insiders.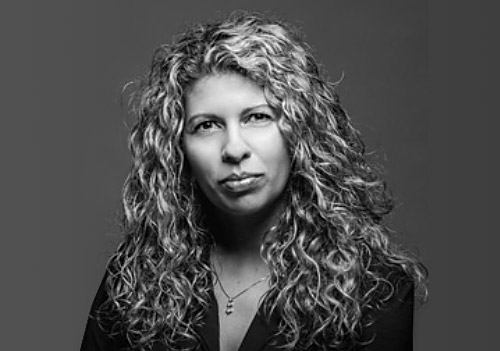 Brenda Gilbert
President and Co- Founder of BRON.
Brenda Gilbert is the President of BRON Media Corp, a company she co-founded and leads with her husband, Aaron L. Gilbert.  BRON Media Corp. is the parent company to operating units BRON Studios, BRON Releasing, BRON Digital, and BRON Ventures (holds an interest in a portfolio of 10 content companies). The BRON group of companies are industry leaders in production, finance and the sales and marketing of film, series television and animation. 

  Brenda has a special focus on BRON's non-scripted arm BRON Life and is currently an Executive Producer on several projects. Over her 20+ years in the media space, Brenda has produced, or executive produced more than two-dozen projects, including the animated film The Willoughbys, which premiered on Netflix in 2020.

     Founded in 2010, BRON has been behind more than 100 productions and is proud to have been part of 32 Academy Award nominations and 6 Academy Award wins for the films Fences, Joker, Bombshell, Roman J. Israel Esq., and Judas and The Black Messiah.

  In addition to her role on BRON's Board of Directors, Brenda sits on the board of Film Independent, she was the track chair for mentoring initiatives with Woman in Animation, is an Advisor to the Vancouver Film School and La Salle College, plus volunteers time with Vancouver Community College.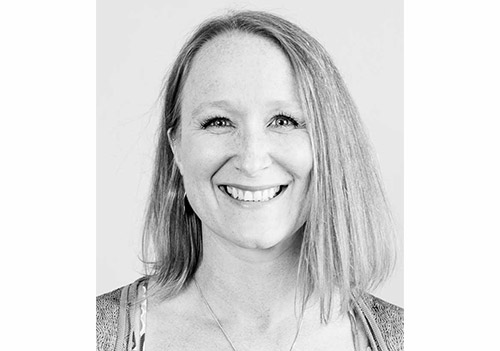 Natalie Llewellyn
Managing Director of Jellyfish Originals
Jellyfish Originals is the original kids & family original content division of Jellyfish Pictures, an award-winning VFX and Animation Studio based in the UK whose credits include Lucas Film's Star Wars series Solo: A Star Wars Story, The Last Jedi and Rogue One: A Star Wars Story; Netflix's The Innocents; HBO's The Watchmen; DreamWork's Spirit:Untamed and How to Train Your Dragon:Homecoming. Jellyfish Originals strive to make high-quality, enduring kids' entertainment brands that will enthuse and engage kids of all ages and spark recognition and loyalty from young audiences worldwide.

  We are delighted to be part of the UK delegation in Miami, and we look forward to forging new partnerships with creatives, broadcasters and co-producers in Latin America and for us to be able to share knowledge, ideas and experiences that will generate new opportunities for us all.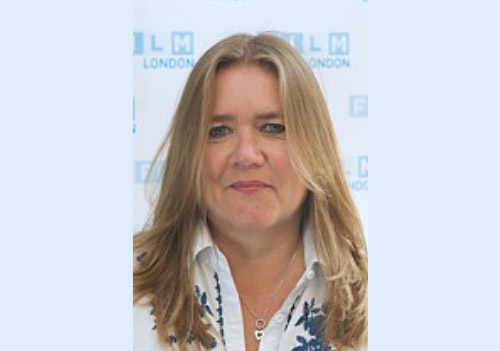 Helena Mackenzie
Head of Inward Investment & Business Development at Film London
Helena's film career has crossed many paths including domestic theatrical distribution, international sales and film production.

Helena is currently the Head of Inward Investment & Business Development at Film London. She runs a busy department which includes the delivery of key industry events such as the London Screenings an annual 4 day showcase of independent British films, the Film London Production Finance Market, helping producers to raise part of the finance for their feature film productions and UPstream a discovery event of new IP for adaptation to film & TV drama.

She originates in & outbound bespoke programmes to encourage and help facilitate international co-productions and collaborations with London based producers. She is responsible for promoting the capital as a world class filming destination and a creative hub for emerging and established talent and is currently working to deliver new film & TV studios to be built in London.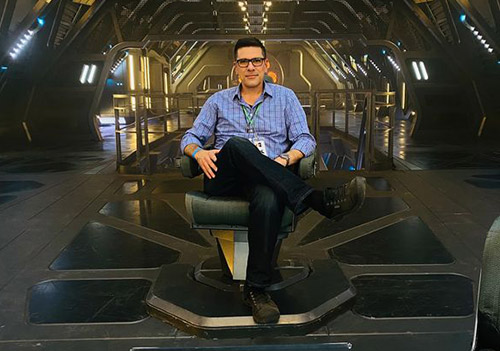 Joe Menendez
Director, Producer, Writer
Director-Producer-Writer Joe Menendez is a multi-genre veteran of drama, action, horror, Sci-Fi, comedy, family and rom-com. Menendez has directed over 115 hours of television, written a handful of teleplays, produced several TV series and films, and has directed nine feature films and TV movies so far.

Menendez directed a block of episodes for the second season of STAR TREK: PICARD for Paramount Plus. Joe Menendez is also the Co-Executive Producer/Director on The CW's reboot of KUNG FU, which is being produced by Warner Brothers Television and Berlanti, for which he's directed multiples. This marks the third time Menendez has been the P/D on a series.

Additionally, Menendez has directed multiple episodes of the one-hour drama FROM DUSK TILL DAWN: The Series for Robert Rodriguez and his El Rey Network and Netflix, including the final two episodes of the series.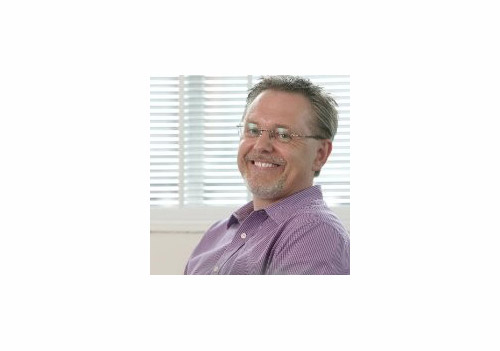 Julian Scott
Animation Consultant, Film London
Julian Scott is a BAFTA nominated Executive Producer. He has been developing, financing and co-producing television in the international arena for over 20 years.

Working his way up through the production ranks, starting as a third assistant director he has acted as location manager, first assistant director, post-production supervisor, line producer, producer and executive producer on numerous series based in the UK and filmed abroad. Scott has held corporate roles as Director of International Production for LA based Walt Disney International Television and Group Vice President, Creative Development and Group Vice President of European Operations at Sesame Workshop in New York. In the last few years he has overseen the development, financing and production of over 200 episodes of internationally successful series.

He prides himself in spotting strong IP which is both commercially viable and creatively unique, taking the concept through all stages of its generation working with the best creative talent and partners to deliver high quality, engaging stories, on time and on budget. He also helps producers and production companies raise development and production finance through SEIS & EIS Investment and securing UK and European subsidies, grants and loans.

Alongside his production roles he has recently been appointed TV consultant at Film London; funded by the Mayor of London, the British Film Institute and The Arts Council of England.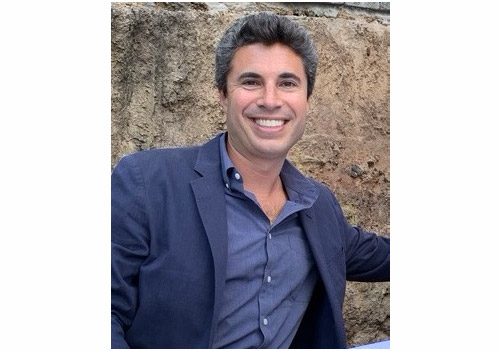 Matthew Stein
Producer with M.E.S. Productions
Matthew Stein is currently a producer with M.E.S. Productions, which is currently producing projects for Sony Pictures Entertainment, Live Nation, Warner Music Group, Rolling Stone, Amasia Entertainment, and many more. He also has a lead consulting role for McCourt Entertainment, working to develop a major film and TV development and production fund.

Prior, Matt was the SVP, Scripted Film/TV Production at Live Nation Productions, the entertainment division of Live Nation, the world's largest live events company, where he oversaw a scripted team that developed and produced content in the music/film/TV crossover space. The overall division has executive produced the Warner Bros phenomenon A Star is Born, as well documentaries Lady Gaga 5 Foot 2, Imagine Dragons Believer, and more.

Before Live Nation, Matt served as VP, at Sony Pictures Entertainment International Productions. This unique division developed English language television series, local language movies, and English language movies with heavy international appeal. He was brought it to help produce the Simon Pegg/Nick Frost feature Slaughterhouse Rulez.

Matt has also executive produced Amityville: The Awakening for Dimension Films/Blumhouse and served as an executive producer on Dimension thrillers Kristy and Piranha 3DD, as well as Image Entertainment's The Houses That October Built.

The first 12 years of Matt's career were spent working for Dimension Films, where he ascended through the ranks to run production as Executive Vice President of Production. He oversaw all phases of production, development, and casting for the division, and was Executive Producer on such varied films as Scream 4, Halloween, Halloween 2, Apollo 18, Hellride, Superhero Movie, and more.

In total, Matt has been the executive in charge of production on over 35 films in his time, and also held the positions of Senior Vice President, Vice President, and started his career as an assistant to the co-Chairman. Matt graduated from The University of Miami, where he majored in Film/Political Science with a minor in Business. He is originally from New Jersey, lived and worked in New York City for years, and currently resides in Los Angeles.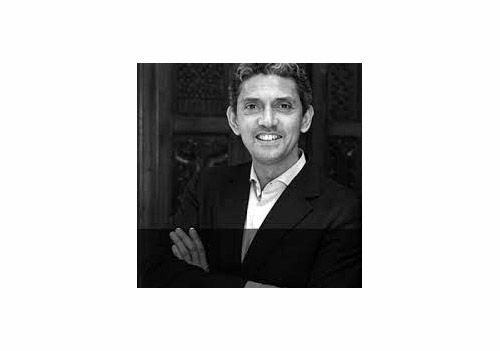 Nigel Stone
Chief Executive Officer of Platinum Films
Headquartered in Pinewood Film Studios, Platinum Films has a refreshing attitude to programme making and brand building. We create, produce and distribute popular entertainment brands for a global market that are made for and loved by families. We imagine stories that intrigue, characters that inspire and worlds that amaze!

  Looking towards the future, we are exploring which global territories it would make sense for us to invest in and find production partners for our next slate of entertainment. One of the interesting territories, we very much want to explore and find out more, is Latin America and the potential of operating a division of Platinum Films from Miami.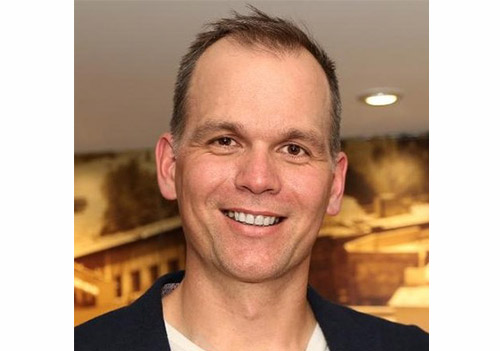 Michael Wakelham
Founder, Creator, and Producer of Anthem Studios
We're a London based animation studio developing original kids and preschool properties. We were recently selected as a finalist in the MipJunior Project Pitch competition and are actively looking for co-production partners, service work studios and distribution partners.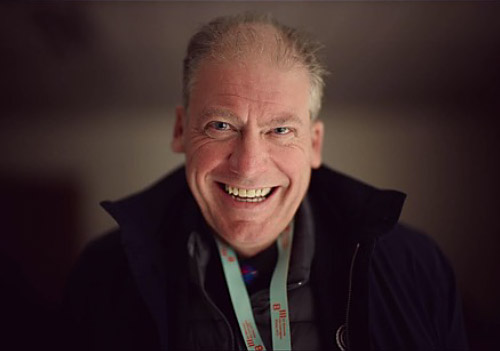 Adrian Wootton OBE
Chief Executive of Film London and the British Film Commission
Adrian Wootton OBE, is Chief Executive of Film London and the British Film Commission. Adrian is a Programme Advisor to the BFI London Film Festival, Venice Film Festival and Noir in Fest, Milan, and Founding Director of Shots in the Dark Festival, Nottingham.
In 2012 Adrian received an Honorary Doctorate in the Arts and was appointed Visiting Professor of Film & Media at Norwich University of the Arts. In 2014 Adrian received an Honorary Doctorate of Letters from the University of East Anglia and in 2017 was awarded an OBE for Services to Film.
Most recently, Adrian has led the BFC's work to develop the COVID-19 Production guidance for Film and High-end TV drama, as part of the BFI's wider COVID-19 Screen Sector Recovery Task Force.
In Partnership with: