MMFM's Commitment
to the Industry in
Miami-Dade County,
Florida and Beyond
Our Track Record Speaks for Itself
In 2010, after seven years of proving the success of an appropriated annual film encouragement program, a coalition of Florida film and entertainment industry associations, led by Film Florida and the Latin Chamber of Commerce of the United States, CAMACOL, under the MMFM program, worked with the Governor and the Florida Legislature to pass the largest program and first tax credit created to entice film and entertainment production to the state of Florida.

The $242M Florida Film and Entertainment Industry Financial Incentive provided consistent and reliable funding for a period of five years, leading to over $1.5B in new Florida production expenditures and wages, and provided 20 to 1 return on investment when factoring in film induced tourism, according to studies conducted by Florida's tourism bureau, Visit Florida.

We are currently working hand-in-hand with our partners and stakeholders to move this industry forward.
Patricia Arias
Founder and Chief Executive
Pattie has been involved in public service for more than 30 years and has developed programs and initiatives on a local, national and international level. In 2008, she founded the Miami Media and Film Market and currently serves as its Chief Executive. Among some honors and distinctions, Ms. Arias was named International Business Woman of the Year by the World Trade Center/Miami, was presented with the prestigious Governor's Business Ambassador Medal for the State of Florida, served on the host committee of the first three Miami International Film Festivals, and currently serves as a member of the international jury for the "Premios Platinos" which honors Ibero-American Cinema. Pattie is also a member of Miami Dade College's School of Entertainment & Design Technology Advisory Board. Pattie began her career in the film and tv industry working in front and behind the camera on various shows and films including the iconic series, "Que Pasa, USA?". She has been a staunch advocate for the industry and is committed to the development of projects that directly benefit her community and State. She attended Miami Dade College and the University of Miami. Her hobbies include speaking, chatting, talking, and conversing. She is fluent in Spanish, French, and Italian with a working knowledge of German. She dedicates her work on MMFM to her late father, Jorge Jimenez-Rojo who was a prominent industry maverick.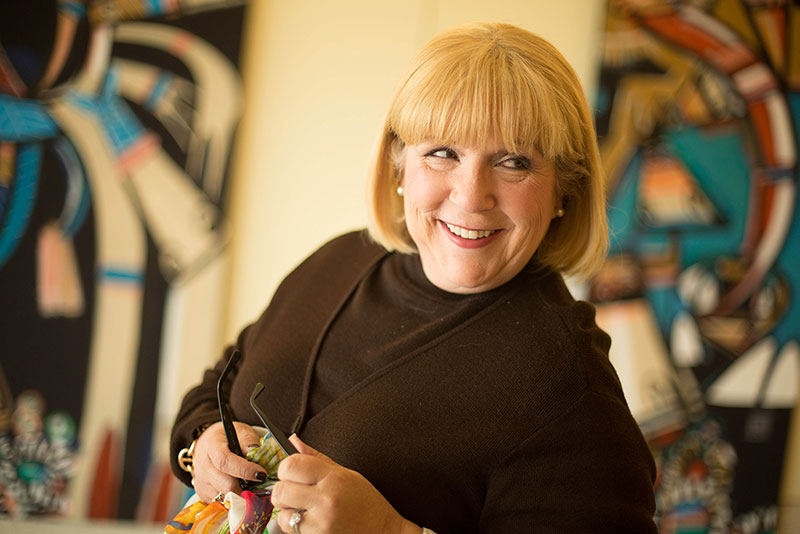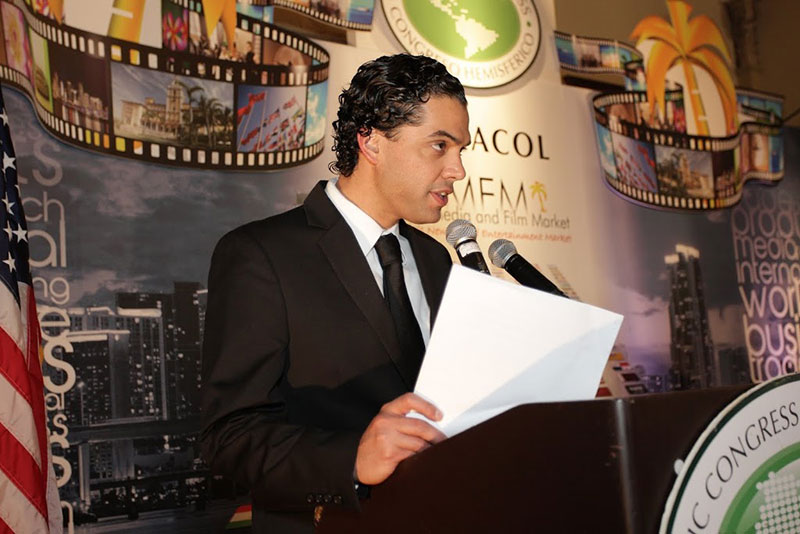 Jose Luis "JL" Martinez
Producer / Consultant (Lucky Seventeen Entertainment)
Creative Director / Co-Founder Miami Media & Film Market (MMFM)
Jose Luis "JL" Martinez is co-founder and creative director of the Miami Media and Film Market (MMFM), and president of Lucky Seventeen Entertainment, an entertainment consulting and production company. With Hialeah Park Studios, JL is working with the team at Historic Hialeah Park to create a working backlot and production hub at the 200 acre venue. JL began as a talent agent in Miami Beach. In Los Angeles, he worked at ICM Partners, one of the top global talent agencies in Hollywood. BAck in the 305, JL joined the Miami Film Festival (MFF) to help execute its 25th anniversary; an eleven-day event featuring world premieres and A-lister's. He would later be creative director of the Miami World Cinema Center (MWCC), the first nonprofit film studio, where JL developed emerging filmmakers while producing several independent projects. He went on to direct Communications for the Foundation for Human Rights in Cuba (FHRC), launching Connect Cuba, a campaign to advocate for open internet and human rights awareness. JL recently executive produced hours of award winning children and family content for a new streaming platform. JL is a graduate of the University of Miami, majoring in Motion Pictures and Theater Arts.
Sandy Lighterman
Sandy Lighterman is the Film and Entertainment Commissioner for Miami-Dade County. Under her purview is County's Office of Film & Entertainment. Ms. Lighterman is responsible for the growth and development of the Billion Dollar film, television, music, digital media, commercial advertising and still photography industry in Miami-Dade County. She oversees office's staff in providing location and logistic assistance, government liaison, municipalities' liaison, production information and referral sources to the entertainment production industry. Ms. Lighterman is the Chief advocate for entertainment production for Miami-Dade County. Ms. Lighterman serves as an advisor to the Miami Dade College School of Entertainment and Design Technology and is the Chairman of their Advisory Board. Ms. Lighterman serves on the Advisory Boards for Miami Media and Film Market, Miami Film Development Project, Florida International University School of Journalism and the PBS Film-maker program. Additionally, Ms. Lighterman has been the Legislative lead for the State-wide non-profit organization, Film Florida and for Miami-Dade when dealing with statewide policy that affects the film and entertainment industry in the County. Sandy Lighterman joined the Miami-Dade County Office of Film & Entertainment in 2008, enjoying a successful 25+ year career as a film and Television producer. Ms. Lighterman brings a wealth of industry experience to her position from producing 200+ music videos and TV commercials, as well as, television series and independent films. In 2007, she retired from her production career in order to stay closer to home and her children. Ms. Lighterman holds a bachelor's degree in Mass communications from the University of Miami.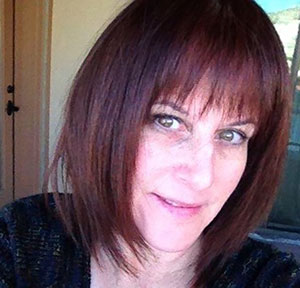 Special Appreciation
Commissioner Jose "Pepe" Diaz, Chair Miami Dade County Commission
Commissioner Eileen Higgins, District 5
Comissioner Raguel Regalado, District 7
Board of Miami Dade County Commissioners
Adrian Wootton, OBE Chief Film London &BFC
Joe Chi, President CAMACOL
Pedro Mesa, Sedano's Supermarket
William Talbert, III President GMCVB
Rolando Aedo, COO GMCVB
Rick Beasley, Executive Director Career Source
Carolina Rendeiro, CEO Conect 2 Global & Honorary Consul of Portugal
Jose Barletta, M.S., President Barnews
Spain Film Commission
British Film Commission
Peter Baxter, President Slamdance
Notable MMFM Speakers
Gloria Fan, Touchstone Television
Haroon Saleem, Day Zero Productions
Cisely Saldaña, Cinestar Pictures
Gary Glushon, Fenix Studios
Peter Murrieta, Producer / Writer, Netflix "Mr. Iglesias"
Fred Seibert, Fred Films
Jolene Rodriguez, Broken English Productions, Sony Screen Gems 
Kristen Murtha, Animation Producer, Netflix
Ben Odell, 3Pas Studios
Dean Lyon, Visual F/X Producer, Splinter Studios "The Lord of the Rings"
Carlos Rafael Rivera, Emmy Winning Composer, Netflix "The Queen's Gambit"
Eduardo Castro, Costume Designer, ABC "Once Upon a Time"
Gonzalo Amat, Cinematographer, Amazon Prime "The Man in the High Castle"
Craig Bernstein, A3 Artists Agency 
Matthew Stein, Executive Producer, MES Productions  
Karen Hall, Emmy Nominated Screenwriter, M*A*S*H, The Glades
Kate O'hare, Entertainment Journalist "Variety," Screenwriter
William Garcia, Playworld Pictures
Natali Ballesteros, Casting Director, CBS
Maricarmen "MC" Lopez, Producer, VH1's "Love & Hip Hop"
Susan Gallagher, Actress, Netflix "Cobra Kai"
Jordi Vilasuso, Actor, "Young & The Restless"
Maylen Calienes, Latino Filmmakers Network
J.R. Poli, Award-winning Filmmaker, "Marcus"
Elaine del Valle, Award-winning Filmmaker, "Brownsville Bred"
Sandra Avila, Manager / Producer, Inclusion Management
Harris Maslansky, Financier / Executive, Columbia Pictures, EFS Advisors
BOARD OF ADVISORS
MMFM Chairman Emeritus - Prashant Shah, President Hollywood/Bollywood Productions
MMFM Chair, Jose L. Chi, President CAMACOL
Adrian Wootton, OBE, Chief Film London & British Film Commission
Andrew Curtis, Politestorm
Paul Brett, Flying Tiger Media
John Macho, CEO Find Your Muse Entertainment
Karen Hall, Screenwriter, Producer
Jose Daniel Freixas, Producer/Director Exilium
Matthew Stein, Sr. VP Scripted Film/TV Production, Live Nation Productions
Elvi Cano, Executive Director Egeda, US


Advisory Committee
Sandy Lighterman, Chair, Film Commissioner, Miami Dade County
Mauritz Plenby, Vice Consul/UK Consulate General, Miami
Dean Lyon, Visual Effects Producer, Splinter Studios
Kevin Sharpley, Vice-Chair, Kijik Multimedia / CineVisun
Joe Garcia, New Voyage Productions
Carlos Alamilla, Ideas Forever
Rita Mittal, CEO and Founder of INMARG Entrepreneurs Global Connect


Past Committee Members
Justin Jones, Brit Week Miami
Taima Jones, Brit Week Miami
Tony Lester, Media MMFM
Kevin Sharpley, President Kijik Multimedia
Jose Sotolongo, GMCVB
Tony Feijo, Monopoly Dog Productions
Tony Lesesne, Lesesne Media Group
Woodie Lesesne, Lesesne Media Group
William Garcia
In Partnership with: